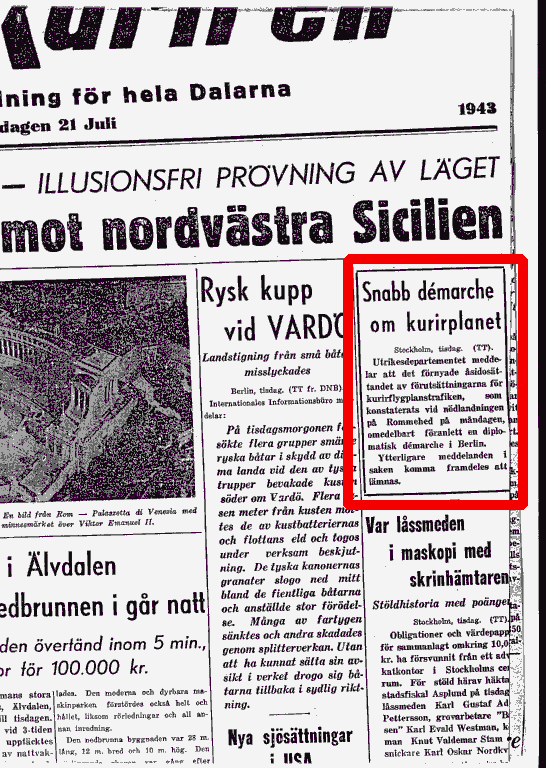 Newspaper clip from Falu Kuriren on 21 July 1943.
Quick Swedish diplomatic approach.

Stockholm, Tuesday. (T.T)
The ministry for foreign affairs reports that the repeated disregard of the conditions for courier air-traffic, as shown at the emergency landing on Rommehed, immediately had led to a diplomatic approach in Berlin.
Further messages in this matter will be reported in the future.
Other interesting things in this clip is the article in the middle, which reports about an attempted Russian amphibian attack on Vardö(?). The attack was carried out in small boats but was according to the article repelled by German forces with great loss among the boats before they even got ashore.
Note: My own comments are noted in Italics.