Hungarian Air Force use of the Avia B-534 during the Second World War

During the fighting in Eastern Slovakia in late March 1939, the Hungarian ground troops seized one B-534. After repairs it was first tested by the Hungarian Air Force before receiving the civil registration HA-VAB. The aircraft was destroyed in late 1944 or early the following year.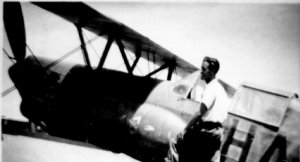 The captured Avia B-534 with civil registration HA-VAB.
Source:
Avia B-534 - Jirí Vraný, 1994
Image from Laszlo Jávor, Ferenc Zsák, and Peter Mujzer via Tadeusz P. Dobrowiecki