Fiat CR.32
The Fiat CR.32 saw service in: Austria (45), China (24 ordered, only 9 delivered), Germany (38 ex-Austrian), Hungary (88), Italy (IAF, RSIAF, IcoAF), Paraguay (5), South Africa (1 captured ex-Italian), Spain (NatAF: approx. 380 included Italian legion, SpanAF 100+ included license production), Venezuela (9).
Total production: 1312
Technical details Fiat CR.32bis
Type:____________Fighter
Span:____________9.5 m
Lenght:__________7.47 m
Engine:__________Fiat A.30 RAbis / 600 hsp.
Max speed:_______332 km/h at sea level
_________________360 km/h at 3,000 m Service ceiling:_9000 m
Range:___________750 km
Armament:________2x12.7 mm Breda-SAFAT and 2x7.7 mm Breda machine guns + max 100 kg of bombs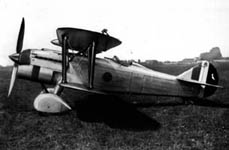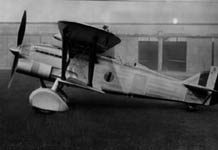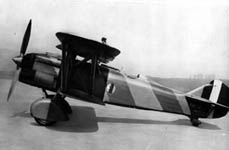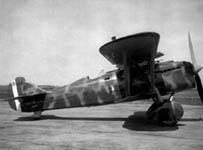 Four images on the four major versions of the Fiat CR.32.
Top left: Fiat CR.32 MM2589.
Top right: Fiat CR.32bis MM2973.
Lower left: Fiat CR.32ter MM3447.
Lower right: Fiat CR.32quarter MM3958.
Photos kindly via Massimo Cappone.
Click on the images to see them in full size.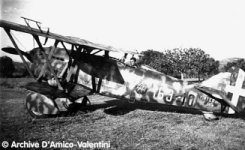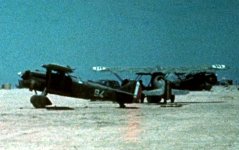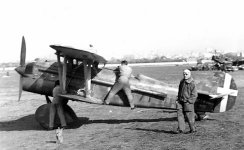 Left: © Archive D'Amico-Valentini
Middle: A rare colour shot showing two Fiat CR.32s of 94a Squadriglia, 8o Gruppo Caccia in early 1940 at Castel Benito, Libya. The unit was transferred to Tobruk a few days before the outbreak of the war for Italy and it was the first Regia Aeronautica unit to engage the enemy in North Africa on 11 June 1940. © P. Gianvanni via Archive D'Amico-Valentini
Right: Another interesting use foreseen for a few Fiat CR.32s was to operate as "night fighters". Several examples were supplied with elongated gas exhaust but the performance of the aging biplane was such that it was never employed operationally. In this rare image we see a plane belonging to 71a Squadriglia, 17o Gruppo, 1o Stormo still operational in late 1940. © Archive D'Amico-Valentini


Photos kindly via Ferdinando D'Amico.
Click on the images to see them in full size.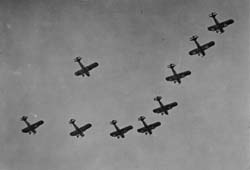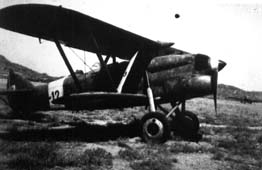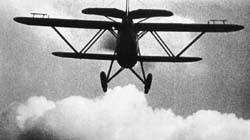 © Aeronautica Militare Italiana
Photos kindly via Alberto Casirati.
Click on the images to see them in full size.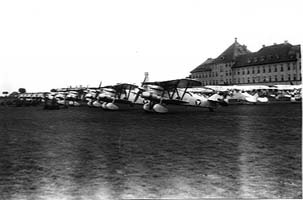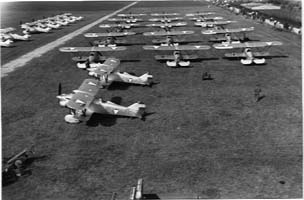 Austrian CR.32s at an air show at Wien-Aspern airfield on 19 September 1937.
Images kindly via Alexander Hohl.
Source:
Combat Aircraft of World War Two - Elke C. Weale, 1985
German, Italian and Japanese Fighters of World War II - Bill Gunston, 1980
Additional information kindly provided by Rui Aballe and Mario Albea.

Fiat CR.32 colours in the Spanish Civil War
The Fiat CR.32 in Regia Aeronautica service during the Second World War
The Fiat CR.32 in Hungarian Air Force service during the Second World War
The Fiat CR.32 in South African Air Force service during the Second World War




Last modified 04 August 2003