Fokker D.XVII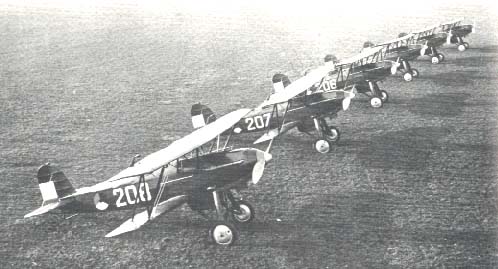 Image kindly provided by Coen van Galen.
After the end of the First World War, the Dutch aircraft manufacturer Anthony Fokker closed his aircraft factory in Germany and started a new one in Amsterdam. Based on his success with the D.VII Fokker build in the 1920's hundreds of good looking D-fighters, which he sold to the air forces of the USA, Soviet Union, the illegal German air force, a number of minor European air forces and of course the Dutch air force.
The last of these biplane D-fighters was the D.XVII.
It was designed in 1931 for the Dutch colonial army in the Netherlands East Indies (Indonesia) and made its first flight on November 27, 1931.
The prototype was shipped to NEI in February 1932, but the colonial army had already bought some American Curtiss P6 Hawk fighters and didn't order any more Fokker-fighters.
In 1932, the LVA (Luchtvaartafdeling or army air force) planned to order more D.XVI (14 delivered with AS Jaguar) with the AS Panther. One (no. 277) had a Panther fitted and the test pilot/instructor 1e luitenant Gerhard Sandberg flew it in the Coupe Échard contest in Zürich in July 1932. He might have won, had the Panther functioned properly. It may have been for this reason, that the idea was dropped and the D.XVII chosen instead.
In December 1932, the LVB (Luchtvaartbedrijf) ordered ten D.XVII-fighters (the great recession of the 1930's had broken out and the Dutch government was very short on money). The planes were delivered at the end of 1933 (eight aircraft with the numbers 201-208) and in 1934 (209-210).
The LVB was founded 15 August 1932 by separating part of the Technische Dienst and was tasked with keeping the LVA in the air and it was responsible for purchases etc.
The D.XVII was intended to replace and supplement the Curtiss Hawk (14 acquired from 1929, 8 from Curtiss, 6 built on license by Aviolanda). The characteristics and performance of the D.XVII differed much from the Hawk. In addition, the Hawk proved much more reliable and cheaper in use than Fokker aircraft (the C.V). Thus, the LA/KNIL preferred US equipment. The LA/KNIL had ordered a D.XVI with Curtiss Conqueror, which fatally crashed before delivery on 20 March 1931. As replacement, Fokker designed a new type with the Conqueror, which became the D.XVII.
In 1936, the LVA also bought the 'colonial' D.XVII. This aircraft got the number 211.
Nos. 201-208 were equipped with 590-hsp Rolls-Royce Kestrel IIS engines while no. 209 was equipped with a Lorraine Pétrel and no. 210 with a Hispano Xbrs.
The D.XVII's were used in the Jacht Vliegtuig Afdeling (JaVA) (the fighter squadron of the LVA). The Dutch air force pilots were very pleased with the aircraft, which was very pleasant to fly. It also broke a high-altitude record on 18 January 1935, when No. 210 (luitenant René Wittert van Hoogland) flew as high as 10.180 meters.
Fokker also tried to sell it to other countries, but due to economic recession no orders followed.
On 23 May 1936, no. 201 suffered from a structural failure when it broke one wing over Soesterberg but luitenant A. H. Bodaan fortunately managed to parachute with a broken arm. The aircraft was completely destroyed and Struck off Charge.
Nos. 209-211 were rebuilt to standard D.XVIIs by the LVB and delivered in 1938.
On 15 July 1938, no. 208 crashed into the North Sea shortly after take-off from Haamstede. luitenant J. van de Kooij was unharmed but it was said that he had had too big interest on the girls on the beach!
No. 206 crashed during landing at Schipol on 19 January 1939 and luitenant O. Thate was injured.
After taxiing to fast, No. 211 turned over before take off from Soesterberg on 21 November 1939. The pilot was sergeant P. J. Aarts who was punished by a 2 month posting to the I-2 LvR (1st reconnaissance group).
The aircraft was written off.
On 7-11 April 1939, some of the Dutch armed forces were partial mobilized (Air Force, Navy and Border forces) and the ML (Militaire Luchtvaart) (i.e. Air Force) was organized into 3 regiments:
1 LuchtvaartRegiment (1 LvR):
I Groep (Long range reconnaissance and bombers)
II Groep (air defence)
2 LuchtvaartRegiment (2 LvR):
Army Air Force with 4 Verkenningsgroepen (reconnaissance groups) and 1 Jachtgroep (fighter group) with 4 JaVA.
3 LuchtvaartRegiment (3 LvR):
Flying Schools etc.
The D.XVII nos. 204, 205, 207 and 211 was assigned to 2-II-1 LvR (2e JaVA) at Waalhaven (Rotterdam), which was commanded by kapitein P. J. E. Janssens. The squadron was equipped with both Fokker D.XXIs and D.XVIIs. The unit also initially had the last standard D.XVI (no. 278) which went to the Depot in May 1939. The experience with the AS Jaguars on the D.XVIs was bad. Sometimes they needed complete overhaul after 2 hours! Therefore, in 1938 it was decided to give the remaining D.XVIs 25 extra flying hours, and then withdraw them. Some didn't make that. Only the no. 277 survived with the Flying School until May 1940.
The general mobilization of the Dutch forces took place on 29 August 1939.
The D.XVIIs were withdrawn from 2e JaVA in August but was assigned to the 2-V-2 LvR (2nd squadron of the Army Fighter Wing) in September. This squadron was commanded by P. T. Bierema and became operational in the end of 1939. 1-V-2 was equipped with Fokker D.XXIs and 3-V-2 with Douglas DB-8As.
On 18 March 1940, D.XVII No. 209 of V-2 was lightly damaged in unknown circumstances. 1st luitenant P. T. Bierema was unhurt and the aircraft damaged but repairable.
With the April alarm, the V-2 LvR, though an army unit, was charged with local air defence over Soesterberg, with D.XVIIs and DB-8As. Then the C.2 LvR (luitenant-kolonel J. H. Sar) suggested that the remaining D.XVII pilots (1st luitenant Bierema, 2e luitenant G. J. E. Scheepens and sergeant G. A. Hinrichs) better be used on modern aircraft, as they had trained on D.21, DB-8A and G.1.
On 3 May, the 2-V-2 was temporarily disbanded and added to 3-V-2 LvR, to be reformed on 1 June with (armed) G.1 Wasps. Both Bierema and Scheepens were killed on 10 May, in respectively no. 381 and no. 385, together with their observers.
The D.XVIIs were declared obsolete as combat aircraft and were immediately transferred to the LVA Flying School. The Flying School had been dispersed with the mobilisation, and the Eindopleiding remained at Soesterberg. D.XVIIs were borrowed from V-2 LvR for fighter pilot training. With the November alarm, the School went to Texel and could no more use the D.XVIIs. The D.XVII pilots trained on D.21, DB-8A and G.1 Wasp (6 unarmed G.1 Wasp had been delivered for training).
The war started on 10 May, when Germany invaded Holland.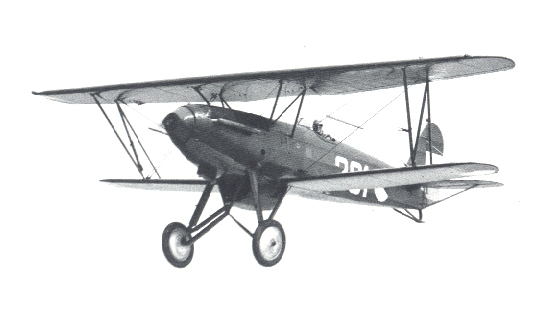 Image kindly provided by Coen van Galen.
On 11 May, six D.XVIIs were transferred from LvA to the combined fighter squadron at Buiksloot, for use as escort to Fokker C.Vs and Fokker C.Xs reconnaissance/ground attack aircraft.
The six D.XVIIs were: No. 203 piloted by luitenant E. A. Roosenburg (CO)
No. 2… piloted by luitenant Johannes Cornelis Pieter Stuy
No. 2… piloted by luitenant Jan Leendert Plesman (KIA over St. Omer on 1 September 1944)
No. 2… piloted by sergeant Barend Willem van der Heiden
No. 202 piloted by sergeant Herman Gerardus Schamhart
No. 205 piloted by sergeant Benjamin Constant (Ben) Moerkoert
No. 204 and sergeant Pieter Binnenkade remained on De Vlijt (and the aircraft was destroyed during the day by the Germans). During the transfer, the other aircraft had to fly over the Dutch naval base Den Helder. There, the AA-artillery crews, which had been told that no Dutch aircraft remained, opened fire with the assumption that the aircraft were German. Two aircraft were heavily damaged by the AA-artillery; sergeant Herman Gerardus Schamhart (born on 16 October 1920) destroyed his Fokker (No. 202) in an emergency landing in Balgzandpolder, near Den Helder at 18:20 while 2e luitenant E. A. Roosenburg just made it to De Kooij airbase with his badly damaged no. 203 at the same time. The other four aircraft made it to Buiksloot.
On 12 May, they were joined by the repaired no. 203.
At 14:00 on 12 May, three D.XVIIs took off for Ruigenhoek to escort C.Vs from III-2 LvR. Ruigenhoek was very well camouflaged and when the three Fokkers landed at 14:50 they all suffered accidents. No. 203 (luitenant E. A. Roosenburg) braked too hard and ground-looped, no. 207 (sergeant B. W. van der Heiden) undershot the runway while no. 205 (sergeant Ben Moerkoert) suffered a damaged landing gear when it run into barbed wire. Nos. 203 and 207 were write-offs.
The damaged on no. 205 was minor and Moerkoert was ordered to escort I-2 LvR in an attack on German troops in front of the Grebbe line together with luitenant J. C. P. Stuij (no. 210) and luitenant Plesman (no. 209), who arrived directly from Buiksloot. I-2 LvR attacked with four C.Vs and one C.X but the leader's C.V (no. 612) was hit by Flak and he was forced to make an emergency landing behind the Dutch lines. After the mission, the remaining aircraft landed undamaged at Soesterberg at 19:40, where one runway had been cleared.
On 13 May, the C.Vs and C.X of I-2 LvR were rebased to De Zilk. C.V Hispano no. 650 remained at the airfield since there wasn't any pneumatic equipment on the airfield to start the Hispano engine (according to the pilot sergeant J. Zuger).
D.XVII no. 210 suffered engine problems and no. 209 (Plesman) hit a barrier during take-off at 06:40 and was destroyed. This accident was probably caused by the big torque on the D.XVII during take-off.
Moerkoert and Doctor A. Bonga replaced a landing gear leg on no. 205, which had suffered a minor damage the previous day, with one from no. 210 and Moerkoert was able to take off at 18:00.
The combined fighter squadron was re-based to Schipol on 14 May and no. 205 was flown there by luitenant Plesman (the son of one of the KLM directors). This aircraft was burnt the next day after the Dutch surrender.
Totally during the brief Dutch campaign, three sorties were flown by the Dutch D.XVIIs.
The last remaining D.XVII (no. 205) flew back to Buiksloot airfield, were the aircraft was destroyed the next day by the ground crew after the surrender of the Dutch Army.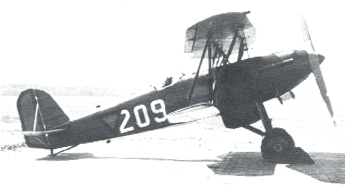 Image kindly provided by Coen van Galen.
Total production: 11

Technical details
Type:_____________Fighter
Crew:_____________1
Span:_____________9.6 m
Lenght:___________7.2 m
Engine:___________Rolls Royce Kestrel IIS / 590 hsp.
Max speed:________335 km/h
Service ceiling:__8750 m
Armament:_________Two FN-Browning M.36 7.9 mm machine-guns.

Sources:
Combat Aircraft of World War Two - Elke C. Weale, John A. Weale and Richard F. Barker, 1977 Lionel Leventhal Limited, ISBN 0-946495-43-2
Klu Vliegtuigen: de vliegtuigen van de Koninklijke Luchtmacht vanaf 1913 kindly provided by Coen van Galen
The Battle of France Then and Now – Peter D. Cornwell, 2008 After the Battle, ISBN 9-781870-067652
Additional information kindly provided by Frits Gerdessen, Coen van Galen and Robert and Caroline Schamhart




Last modified 16 January 2012