Voluntary Swedish aviators in the RAF

Löjtnant Tage Valdemar Ståhlenberg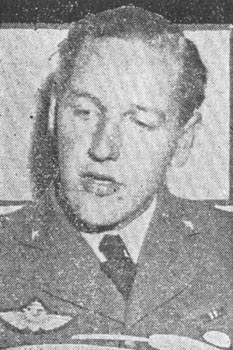 7 July 1920 – 31 May 1948
Tage Ståhlenberg was born on 7 July 1920 in the northern part of Sweden.
He served as a volunteer in the RAF and trained at the Norwegian training camp "Little Norway" at Ontario, Canada.
Later he served in 331 or 332 (Norwegian) Squadron and took part in 127 missions.
During the war he parachuted twice.
Nothing more is known about his service in the RAF.
In 1947 he moved to Örebro, Sweden.
Ståhlenberg was killed in an air accident on 31 May 1948 when the SAAB 91 Safir he was piloting crashed west of Skillingaryd.
Sources:
Jönköpings Posten
Additional information kindly provided by Stein Meum.




Last modified 09 December 2003