Biplane fighter aces

Soviet Union

General Major Iosif Ivanovich Geibo HSU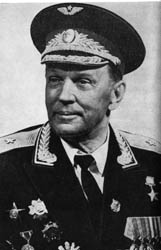 24 April 1910 – 16 April 1992
Iosif Ivanovich Geibo was born on 24 April 1910 in the Lugansk region village of Valuskoye.
He entered the army in 1933 and in December 1934 after graduation from Kachino flight school he was certified as a military pilot and junior commander of VVS RKKA. He was attached to the 35th Squadron of the 56th Air Brigade, which was based near Zhitomir. He participated the First of May Air Parade in Moscow in 1936 and 1937.
Later Geibo was sent to the Far East, where a new fighter regiment was formed. The chief of this air-unit was Major Victor Matiynin who had returned from the Spain Civil War.
In the May 1939, the war between Soviet and Japanese forces in Nomonhan began. Major Voloshenko (at that time the commander of Geibo's Air Regiment) told the pilots that they were to be send there and from the end of June 1939 Starshii Leitenant Geibo flew Polikarpov I-152 biplanes in Mongolia. He was attached to the 5th Eskadrilya of the 70 IAP (Fighter Regiment) under command of V. M. Zabalyev and the Air Regiment comprised of six fighter eskadrilyas. Geibo flew 25 missions in his I-152. Most of them were strafing or patrolling sorties but on 26 June, Starshii Leitenant Geibo's unit from 70 IAP reportedly claimed ten Japanese aircraft for the loss of three I-152.
Soon the 5th Eskadrilya was equipped with new fighters in the form of Polikarpov I-153 'Chaika's' (Seagull).
Geibo was then temporarily attached to another squadron, which was commanded by the prominent Soviet ace Sergey Gritsevets.
On 12 July, Starshii Leitenant Geibo of 5./70 IAP (I-153) and Grigory Boychenko (from 70 IAP in a Polikarpov biplane) claimed a shared Ki-27 together with a third pilot over "Marker 704".
In the afternoon on 1 September, 188 Soviet fighters (145 I-16s and 43 I-153s) from 22, 56 and 70 IAPs fought a reported 100-120 Ki-27s and Ki-30s in mixed groups pursuing diverse tactical objectives. The fight took place at between 3500 and 5000m and featured the stepped arrival of most participants. They fought for over an hour, with the spinning ball of fighters attracting reinforcements and shedding burning machines or those whose fuel had become critical.
The two sides report from the combat was very different to each other.
The returning Japanese claimed 32 destroyed and 8 probables. Of these, the 64th Sentai claimed 11 destroyed and three probables when they fought about 80 enemy aircraft over Noguchi airfield for half an hour. Sergeant Major Tokuya Sudo was seen to shoot down one (10th victory) but was then overcome by numbers and killed.
The 1st and 11th Sentais was also involved in this combat and Sergeant Takayori Kodama (Sho-3) of the 2nd chutai, 1st Sentai, who had been flying as wingman to the acting commanding officer Major Makino since the end of July was shot down and killed about 20km south of Jiangjun Miao. At the time, he had flown 46 sorties and claimed 11 victories.
Totally, the Japanese lost four aircraft and pilots; Sudo (Sho-1), Captain Shuichi Anzai (Class 44) of the 64th Sentai (CO 2nd chutai), Sergeant Kodama and First Lieutenant Yosokichi Kato (NCO41) of the 64th Sentai. It was reported that one Japanese pilot baled out, landed within Mongolia, and shot himself shortly before being taken prisoner. Captain Fumio Maruta from the 64th Sentai (CO 1st chutai) was wounded in this combat.
The Soviet pilots claimed 19 Ki-27s (mostly reported as "I-97s") and one Ki-30.
22 IAP (I-16) was in combat over Lake Usur-Nur and Mikhail Abzianidze claimed a Ki-27 during the day while Nikolai Arsenin claimed a shared Ki-27 together with Vasily Naydenko, Kapitan Andrey Dekhtyarenko and two other pilots. Naydenko claimed a third Ki-27 as a personal victory and a fourth Ki-27 was claimed by Leitenant Pavel Solntsev in the Lake Usur-Nur area.
70 IAP also reported claimes when Starshii Leitenant Geibo of 5./70 IAP (I-153) claimed a Ki-27 between Lake Usur-Nur and Lake Yanhu. Nikolai Viktorov (I-16) claimed one and one shared Ki-27s (together with one other pilot) in the same area while Egor Ankudinov claimed a shared Ki-27 together with three other pilots. Grigory Boychenko (Polikarpov biplane) claimed a Ki-27 in the same area. Ivan Krasnoyurchenko (I-16) claimed one Ki-27 and one shared with four other pilots over Lake Uzur-Nur.
Three I-16s failed to return along with their pilots. Two of them died in the wreckage, while M. Kulak baled out and was captured (he was later exchanged). Deputy eskadrilia CO Starshii Leitenant Fedor Cheremukhin was forced to land with a holed petrol tank in the steppe not far from Tamsag-Bulak. Leitenant Aleksandr Moshin was wounded and sent to Chita military hospital.
In the Nomonhan conflict Geibo flew totally 30 missions (alternatively he flew as many as 82 sorties and was engaged in combat on 18 occasions) and claimed 1 and 1 shared victories.
He was awarded his first Lenin Order for the fighting at Nomonhan and he was also awarded the Order of the Red Banner for his service in the East.
On 8 February 1940, the 5./7 IAP (15 pilot led by Kapitan A. Ye. Mol'bin) arrived from 18 IAP of Far East Army Corps (DVK) after a departure on 26 January to take part in the Finnish-Soviet Winter War. Later also personnel of 70 IAP and 22 IAP (which both had fought in the Khalkhin Gol-incident in August 1939) arrived.
Kapitan Mol'bin was shot down by AA-fire at Tikkola and killed on 14 February, when escorting SB-bombers. Starshii Leitenant Geibo took over 5./7 IAP, which received I-153s from 17 February.
On 6 March 1940, the I-153s of 5./7 IAP claimed three enemy bombers. One was claimed by Starshii Leitenant Geibo (CO of the 5./7 IAP) while the second was claimed by Rybalov. The third was claimed by Tikhomirov (possibly in another mission).
These claims can't be verified with any Finnish losses.
At 08:00 on 10 March 1940, Starshii Leitenant Geibo (CO of the 5./7 IAP) shot down a Blenheim over Ylämaa.
This was Blenheim BL-133 of LLv 46, which was shot down with the loss of the crew (kapteeni Jouko Piponius (pilot), luutnantti Arvi Sopenlehto (observer) and kersantti Erkki Tani (gunner))
During the Winter War, he claimed 2 victories.
When Germany attacked on 22 June 1941, he was serving as a Kapitan in the 46 IAP.
On this date he claimed a shared He 111 over Dubno airfield.
It's not know what type of aircraft he flew on this mission since his unit was equipped with both LaGG-3a and I-153s.
On 18 August, he was wounded in combat and remained in hospital until December.
On recovery, he was promoted to Major and posted to command the 20 IAP, based at Kaluga, near Moscow, and equipped with Yak-1s. Subsequently he was sent on an advanced course at the Chkalov Military Air Collage, and was then posted as deputy commander of the 263 IAD.
Podpolkovnik Geibo commanded the 309 IAD during the battle of Kursk in July 1943. At the time the 309 IAD consisted of 49 IAP (Yak-1), 162 IAP and 272 IAP.
At the start of 1944, he was promoted to full Polkovnik.
As preparations were made for the liberation of the Crimea, he was transferred in October to command the 6 GIAD, which he later led to Rumania, Hungary and Czechoslovakia.
On 28 April 1945, Geibo was decorated as a Hero of the Soviet Union.
During the war, he was also decorated with three Order of the Red Banner and the Order of Kutuzov, 2nd Class.
Geibo ended the war with 3 biplane victories and a total of 5. These were claimed on 177 sorties (as of 1 April 1945).
Geibo continued to serve in the Air Force after the war and graduated from the General Staff Academy in 1949. He continued to serve until 1968, when he retired as a General Major.
He settled in Kuybyshev (now again renamed Samara).
He has written an autobiography called Shla dvatsataya minuta voyny (Twenty Minutes after the War began).
Geibo passed away on 16 April 1992.
Claims:

| | | | | | | | | | |
| --- | --- | --- | --- | --- | --- | --- | --- | --- | --- |
| Kill no. | Date | Time | Number | Type | Result | Plane type | Serial no. | Locality | Unit |
| | 1939 | | | | | | | | |
| | 12/07/39 | | 1/3 | Ki-27 | Shared destroyed | I-153 | | 'Marker 704' | 5./70 IAP |
| 1 | 01/09/39 | p.m. | 1 | Ki-27 | Destroyed | I-153 | | Lake Usur-Nur - Lake Yanhu | 5./70 IAP |
| | 1940 | | | | | | | | |
| 2 | 06/03/40 | | 1 | Enemy bomber (a) | Destroyed | I-153 | | Vyborg Bay | 5./7 IAP |
| 3 | 10/03/40 | 08:00 | 1 | Blenheim (b) | Destroyed | I-153 | | Ylämaa | 5./7 IAP |
| | 1941 | | | | | | | | |
| | 22/06/41 | | 1/3 | He 111 | Shared destroyed | | | Dubno airfield | 46 IAP |
| | 1942 | | | | | | | | |
| 4 | 27/05/42 | | 1 | Bf 109 | Destroyed | Yak-1 | | | 20 IAP |
| 5 | 10/08/42 | | 1 | Bf 109 | Destroyed | Yak-1 | | | 20 IAP |
Biplane victories: 3 and 1 shared destroyed.
TOTAL: 5 and 2 shared destroyed.
(a) This claim can't be verified with Finnish records.
(b) Blenheim BL-133 of LLv 46 shot down (crew KIA).

Sources:
Air War Over Khalkhin Gol: The Nomonhan Incident - Vladimir R. Kotelnikov, 2010 SAM Publications, ISBN 978-1-906959-23-4
All aces of Stalin 1936–1953 – Mikhail Bykov, 2014
Esa mezivalecneho obdobi, part 5 (Plastic Kits Revue 47/96) - T. Polak, 1996 (kindly via Ondrej Repka)
Ilmavoimat talvisodassa - Kalevi Keskinen and Kari Stenman
Iosif Geibo. Shla dvadtsata'ya minuta voyny - Kuybyshev, 1984 (kindly via Alexei Stepanov)
Japan Against Russia In The Sky Of Nomonhan - Dimitar Nedialkov, 2005 Propeller Publishing, Sofia, ISBN 954-9367-33-9
Kohtalokkaat lennot 1939-1944 - Jaakko Hyvönen (kindly via Tuomo Lukkari)
Kursk – The Air Battle: July 1943 – Christer Bergström, 2007, Chevron Publishing Limited, ISBN 978-1-903223-88-8
Red Stars 7 - Talvisota Ilmassa - The Winter War In the Air - Carl-Fredrik Geust, 2011 Apali Oy, Tampere, ISBN 978-952-5877-04-5
Shla dvadtsata'ya minuta voyny - Iosif Geibo, 1984 Kuybyshev (kindly via Alexei Stepanov)
Sovetskiye asy Chalchin Gola (AVIO 1996) - I. Gulyas, 1996 (kindly via Ondrej Repka)
Stalin's Eagles - Hans D. Seidl, 1998
Stalin's Falcons - Tomas Polak and Christhoper Shores, 1999
Suomen Ilmavoimat part II – 1928-40 – Kalevi Keskinen and Kari Stenman, 2006, ISBN 952-99743-0-2
Suomen Ilmavoimien historia 10: Bristol Blenheim - Kalevi Keskinen, Klaus Niska and Kari Stenman (kindly via Tuomo Lukkari)
Talvisodan taistelulentäjät - Joppe Karhunen (kindly via Tuomo Lukkari)
Talvisota Ilmassa - Kalevi Keskinen and Klaus Niska (kindly via Tuomo Lukkari)
Valentin Myasnikov. Vysokoye nebo - Kuybyshev, 1982 (kindly via Alexei Stepanov)
Additional information kindly provided by Börje Henningsson, Tuomo Lukkari, Ondrej Repka and Alexei Stepanov




Last modified 20 November 2018