Biplane fighter aces

Commonwealth

Squadron Leader Derrick Fitzgerald 'Gerald' 'Jerry' Westenra DFC and Bar, RAF no. 89782
29 April 1918 – 17 August 1999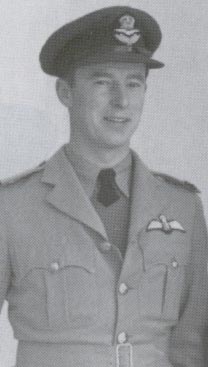 Flight Lieutenant Westenra, probably in April 1942 when he just had left 112 Squadron.
Derrick Fitzgerald Westenra, always known as Gerald, was born in Christchurch, New Zealand, on 29 April 1918, into a pioneer settler family. He was educated in Christchurch and learned to fly during a spell in Kenya where he also served in the Kenya Auxiliary Air Unit. In February 1940 he joined the RNZAF. He arrived in England with the RNZAF during the year and was commissioned in the RAF in November 1940.
He was commissioned as a Pilot Officer in 1941, and within weeks of completing his training was posted to the Middle East. He joined 112 Squadron in time to fly Gladiators in Greece and Crete early in 1941.
On 11 March, 15 of 112 Squadrons aircraft were over the front, this time to escort 211 Squadron Blenheims on a raid in the Bousi area. An estimated 40-50 G.50bis were reported patrolling in the area and nine of these fighters from the 24o Gruppo (led by Maggiore Cesare Valente) engaged the formation, claiming a Blenheim and one Gladiator shot down. The British fighters turned on the attackers and claimed seven shot down, one probable and seven damaged without loss. The claims were made by Flight Lieutenant Joseph Fraser (one and one damaged), Flying Officer Edwin Banks (one and two damaged), Flying Officer Richard Acworth (one), Flying Officer Homer Cochrane (one), Flying Officer Ephraim Hugh Brown (one damaged), Flying Officer Henry Harrison (one), Pilot Officer Neville Bowker (one), Pilot Officer Westenra (one), Flight Lieutenant Charles Fry (one probable and one damaged), Squadron Leader Harry Brown (one damaged) and Flying Officer Denis Herbert Vincent Smith (one damaged). Bowker and Westenra where both involved in only their second engagements since joining the unit from Flying Training School.
Two G.50bis went down at once. Maggiore Valente and Sergente Luigi Spallacci both were killed, while Sergente Bruno Fava and Sergente Maggiore Ermes Lucchetta were both wounded and crash-landed their Fiats on their bellies. MC.200s of the 22o Gruppo may also have become involved, for Sergente Anselmo Andraghetti of 369a Squadriglia was lost, the cause not being ascertained.
After the combat Banks remarked that the G.50s must be armoured as they stood up to so much punishment. Fry reported that he attacked a G.50, which spun slowly twice then flattened out and turned slowly onto its back with smoke coming from it. It went into cloud and he didn't see it again. He also attacked another G.50bis of 24o Gruppo, which went over onto its back and flew inverted into cloud. Squadron Leader Brown emptied all his rounds into a G.50 without effect. No doubt the all-metal construction of these monoplane fighters helped to hold them together.
On 5 May Ju 88s were intercepted over the Heraklion sector by two 112 Squadron Gladiators flown by Pilot Officer Len Bartley and Pilot Officer Westenra. Each pilot claiming a bomber damaged.
On 13 May a number of aircraft, identified as Bf 110s, attacked Heraklion airfield in a desultory fashion, which caused little damage and a few minor casualties to army personnel. Five Gladiators got off, two flown by 1430 Flight pilots, but only Pilot Officer Westenra was able to attack, fighting with six of the intruders and getting in several good bursts, though his own fighter was badly shot about, landing with four mainspars shot through, large areas of fabric missing and numerous bullet holes.
This action, witnessed by many of the defenders on the ground, proved to be quite a tonic to morale.
On 14 May about a dozen II/ZG 26 Bf 110s appeared over Heraklion. Two Gladiators were off, Flying Officer Stan Reeves of 1430 Flight and Pilot Officer Westenra getting airborne. Westenra bounced one of the low-flying Bf 110s, that flown by Oberleutnant Sophus Baagoe, a 14-victory 'Experte' from 5 Staffel, the aircraft falling into the sea just offshore, the pilot and his gunner, Oberfeldwebel Daniel Becker, being killed; this aircraft was also claimed by the Bofors gunners whose accurate fire brought down a second Bf 110, '3U+EM' of 4 Staffel. The latter crash-landed half a mile from the airfield with the port propeller, fin and rudder all shot away. Gefreiter Adolf Ketterer and his gunner, Gefreiter Hans Bromba, were both captured. Returning Bf 110 pilots claimed four victories; Flying Officer Reeves' Gladiator was badly damaged and force-landed. Two more Gladiators were damaged on the ground. Several of the Bf 110s had carried bombs, whilst others were seen to jettison long-range tanks over the coastline. Little serious damage resulted from the attack.
On 18 May 1941 two Hurricanes and two Gladiators from Heraklion were airborne and after an air attack on this field they were ordered to land instead at Retimo. The remaining Hurricane and Gladiators at Heraklion were no longer flyable. On arrival at Retimo the four pilots were ordered to evacuate to Egypt, and after refuelling, all took of. Flying Officer A R Costello and Sergeant W Bain flew the two Hurricanes, Flight Lieutenant Dennant and Pilot Officer Westenra the Gladiators. All arrived safely.
The unit retired to Palestine and then moved to the Canal Zone in Egypt where it re-equipped with Tomahawks. He flew in the Western Desert where he became a flight commander late in 1941. He is reputed to have been the instigator of the painting of the famous 'Sharks' Teeth' on the squadron's aircraft.
On 25 September, nine Tomahawks of 112 Squadron carried out a shipping patrol, being bounced out of the sun by two fighters while on the way back to base, Pilot Officer Westenra bailing out.
No Luftwaffe claim was made this day, but 112 Squadron identified their attackers as Bf 109s, and it is possible that there was a confusion of dates in records, this being the victory of Oberleutnant Gerhard Homuth of 3./JG 27, who claimed a P-40 (victory no. 26) at 14:40 the previous day.
At mid-afternoon on 25 November, a total of 23 Tomahawks of which 13 from 112 Squadron with ten of 3 RAAF Squadron (effectively only seven), and led by Wing Commander Peter Jeffrey (Tomahawk IIb AN337), took off at 15:25 (3 RAAF Squadron at 15:12), arriving just in time (about 15:40) to catch a large enemy formation of aircraft bombing and dive bombing our troops just north of Sidi Rezegh. Reportedly the enemy formation included between 60-80 enemy aircraft and before breaking up, the enemy formation appeared to be a top cover of 20-30 fighters of which very few Bf 109s, the balance G.50s at 15,000 feet. Below this about 20 medium bombers - mostly Bf 110s and a few Ju 88s at approximately 11,000ft. Also at lower level 15 Ju 87s escorted by five unidentified fighters.
3 RAAF Squadron, being above 112 Squadron, dived to attack the Bf 110s which were breaking up formation on spotting them. It seems that 3 RAAF Squadron chased the Bf 110s towards the sea, The Ju.87s dived westwards and made for home while the enemy fighters dived down to attack 112 Squadron.
3 RAAF Squadron landed back at 17:10 and claimed eight destroyed and eight damaged while losing one Tomahawk.
Sergeant Rex Wilson (AK506) clashed with Bf 110s, shooting one down and damaging two more, and then he engaged a Bf 109, which he claimed as a damaged and finally he shot down two Fi 156 Storch aircraft that were passing nearby.
Wing Commander Peter Jeffrey claimed one Bf 110 and another damaged.
Sergeant Frank Reid (AN408) claimed a Bf 110.
Flying Officer Edward Jackson (AM406) claimed a damaged Bf 110 but returned slightly wounded.
Sergeant M. Baillie (AK378) claimed a Bf 109E.
Flying Officer Robert Gibbes (AN374) claimed two G.50bis and three more damaged.
23-year-old Flying Officer Bruce Aitken Evans (RAAF No. 713) (AK343) was shot down and killed in action.
Of this hectic combat, Robert Gibbes later recorded:
"The Wing Leader led the squadrons down after the enemy aircraft as they dived out to sea, slightly east of Tobruk. I started to follow, but noticed quite a lot of fighters above us, so I changed my mind and climbed up alone after them. Luck was with me. They proved to be mainly Italians in G.50s and Macchi 200s who were flying in line astern, in groups of five aircraft, in each formation. They had watched our wing dive down after the bombers, and this appeared to have absorbed their interest, as I seemed to be almost unobserved. On each occasion, they had almost passed by me before I was seen, and the leader, by then, was so committed to his dive, that he was not able to do much about dealing with me, and I found that I was able to get good bursts at numerous machines, without once leaving myself open.
One team of five aircraft came down in a gentle dive, noticed me at the last moment, and the leader tried to pull round onto me. This put me into a very favourable position as I came in at them from the opposite direction on the inside of their turn, and I was able to have a crack at each of the five as they swept by, in line astern. The same thing happened three or four times and although I didn't do much noticeable damage, I did however, succeed in breaking up their formation considerably. Without doubt, I prevented a few co-ordinated attacks on the squadron below.
A G.50 came at me shooting madly. I returned his fire, crouching low behind the engine and feeling the size of a house. He made the mistake of breaking his attack too early, and turned away to starboard. I pulled off a little lead, and saw bits and pieces fly from his cockpit area. The aircraft rolled onto its back to the right and went into an uncontrolled spin, pouring black smoke. I turned my aircraft and watched it plummet down towards the sea below, and then with a jerk, realising my foolishness, I kicked on hard rudder and looked behind. I was just in time. Macchis and G 50s were coming at me from all directions. I gave the old Tommy everything, weaving my way through them, and climbed above. Suddenly, they all seemed to be so very harmless, like clueless children out on a Sunday jaunt, whose aunt had temporarily left them. My morale was terrific, and for the first time, no residue of fear remained. I saw a line of G.50s below my level and dived to attack. They were doing a gentle turn to port when I joined them, making the formation six, but only for a moment. My bullets concentrated around the tail-end aircraft and I don't think he would have known what hit him. His aircraft shuddered, hesitated in its turn, bunted outwards, pulled up into a half loop, then fell away, obviously completely out of control leaving a spiral trail of black smoke behind it. It was probably flown by a dead pilot. I pulled around onto the next aircraft, and when I fired, it flicked onto its back and dived away, but it appeared to be under control. Maybe I didn't damage it too much, but I certainly frightened hell out of the pilot.
The remainder of the flight broke up in all directions, and taking advantage of the superior performance of my aircraft, I climbed up above them, to avoid any tests of manoeuvrability, and to take stock of proceedings, and try to get my machine guns working again, as some had given up the ghost. I noticed a splash in the sea below, but didn't know if it was my G.50 or not, but supposed that it was.
The fight went on and I am afraid that I was now behaving in a childish manner and I was whooping like a wild Indian on the warpath. I do not believe that I shot anything down after this, but things were moving at too fast and furious a rate to get time to observe the results of further attacks. Without doubt I hit the further odd machine as I was able to get into infallible positions. The air-space which had been full of stunting Italians, suddenly cleared like magic as seems to happen in air combat. I looked around and the only aircraft which I could see was a 109 below me. I chased after it at full throttle, climbed up into the sun and positioned myself for an attack. I then saw why the 109 was not more alert. His eyes were fastened on another prey in the form of two unsuspecting Tomahawks cruising in formation below him. He put his aircraft into a gentle dive heading south-west and behind the Tomahawks and I started my dive from the north to north-east, out of the sun, heading him off, coming in at right angles. I called a warning to the two Tommys, and on a converging course, I rapidly closed on the 109 which had now dropped slightly below them in order to stay out of sight. At last I had a complete drop on a 109.
My dreams had materialised and I had one exactly where I wanted it. At high speed, in range, fire. I pressed the trigger and my guns barked in response. By almost a sixth sense my German friend saw me at the last moment, and pulled his stick back making my fire pass below him. He then proceeded to pump-handle his joystick rapidly backwards and forwards, as if following the track of the switchback rail at Luna Park, and I didn't have a hope in hell of hitting him in my first attack. I overshot, pulled around, washing a lot of speed off, and got in an attack from the port rear quarter, which I believe hit him, but did not stop him. I fired again and again, but although he looked a bit sick in the end, he was nevertheless still flying and gradually pulled out of range. I had lost what should have been a certain kill. The Hun beat me by fast thinking and a trick which was too good for me. Full credit to him. I noted this trick and added it to my limited repertoire, and it was later to prove useful in getting out of a similar jam."
112 Squadron also landed at 17:10 and claimed two destroyed and two more as probable while losing a Tomahawk.
Pilot Officer Neville Bowker (AK503), flying with 3 RAAF Squadron shot down a Bf 110 into the sea (confirmed by Wing Commander Jeffrey).
Flying Officer Peter Humphreys (AK505) claimed one CR.42 destroyed west of El Adem and a probable Bf 109F, last seen diving at high speed vertically, 500 feet from the sea off Tobruk Harbour (it was credited as a probable). Confirmation of this was expected from Tobruk as Pilot Officer Bowker and Wing Commander Jeffrey both saw an unidentified plane splash into the sea 5 miles north-west of Tobruk.
Flight Lieutenant Westenra clashed with ten G.50s that were flying lined up in pairs opposite him. He hit a G.50 that had left the defensive circle and left it spiralling down apparently out of control 5 miles south-west off Tobruk. This aircraft was claimed as a probable.
New Zealander and 20-year-old Sergeant Frederick Dunford Glasgow (RAF No. 402469) (AK461/A) of 112 Squadron flying with 3 RAAF Squadron was KIA.
Pilot Officer Bowker's machine was hit by the machine gunner of the Bf 110, whose plane he had shot down, but repairable at unit and Flying Officer Humphreys' machine was also hit and repairable, but not at unit.
Flying Officer Humphreys was 3 miles east of Tobruk at an altitude of 8000 feet at 16:00, when he spotted the enemy at a bearing of 12 o'clock, at a slightly higher altitude. He gained height and attacked the tail of a Bf 109:
"Put a 5 seconds burst into enemy starting at 200 yards to 500 yards as 109 F drew away after astern attack on myself when I was hit in the tail and wing root. After my attack I was attacked by another 109 and was forced to turn away, and looking back.
Saw E/A joined by another Me.110. Also saw E/A I had attacked then begin to dive steeply towards the sea ..."
At 16:30, Humphreys came down from a greater height and attacked the tail of a CR.42 at an altitude of 100ft above LG 122. He reported:
"E/A seen to wobble after first attack and after second attack dived towards ground and after breaking away after attack saw E/A crash land in cloud of dust."
The Axis formation included both German and Italian aircraft and the force included 17 Ju 87s of I./StG 3, 15 of II./StG 2, 12 Bf 110s III./ZG 26 and 12 Bf 109s of I and II./JG 27. The German fighter pilots made six claims:
Oberleutnant Gustav Rödel of 4./JG 27 claimed one Hurricane I at 15:55 and one P-40 at 15:57; both were claimed north of Tobruk.
Oberfeldwebel Otto Schulz of 4./JG 27 claimed one P-40 north of Tobruk at 16:00.
Leutnant Hans Hufnagel of 9./ZG 26 (based at Derna) claimed one P-40 at 16:01.
Oberfähnrich Gerhard Endmann of 4./JG 27 claimed one P-40 north of Tobruk at 16.05.
Oberfeldwebel Albert Espenlaub of 1./JG 27 claimed one P-40 south-east of Tobruk at 16:05.
It seems that German losses were two Bf 110s from 8./ZG 26 when WNr. 3985 (Oberleutnant Dieter Bidlingmaier and Unteroffizier Gerhard Becker MIA) and WNr. 3181 (Leutnant Joern Scharf and Unteroffizier Hermann Bogler MIA; Scharf later reported to be PoW) both failed to return. The two Fi 156s shot down by Rex Wilson were both aircraft of II./JG 27 which had been unlucky in flying into the combat area when on the way to attend the funeral of Leutnant Scheppa. They were flown by Leutnant Gorny and Oberarzt Heydenreich, who subsequently reported that after crashing, their aircraft were strafed on the ground, Gorny suffering wounds.
The Italian aircraft included four G.50s of the 378a Squadriglia together with two of the 351a Squadriglia, 155o Gruppo, acting as close cover (15:00-16:30). Five G.50s of the 20o Gruppo (two of the 151a, one of the 352a and two of the 353a Squadriglie) provided top cover together with the Bf 109s. They were led by Capitano Riccardo Roveda (14:25-16:40). There were also eleven C.200s of the 153o and one of the 157a Gruppi; presumably they were the close cover. There were also four CR.42Ts (fighter bombers) of the 376a Squadriglia.
The G.50s were on patrol on line abreast at 4,000m, when the target was reached at 15:45. A formation of about ten Hurricanes and P-40s was spotted north of Bu Amud after the bombing and they were engaged in combat (probably over the sea). It would seem that only Capitano Roveda and Sottotenente Alcide Leonio of the 353a Squadriglia engaged the enemy fighters and they claimed to have shot down one P-40 each, firing 235 rounds. The pilots of the 155o Gruppo reported that they limited themselves to sticking close to the bombers without taking part in the combat.
The CR.42 took off at 14:45 and returned to base at 16:30. They encountered very heavy anti-aircraft fire, nevertheless the action was considered to have gone very well and they didn't suffer any losses. The aircraft claimed as a CR.42 by 112 Squadron's Flying Officer Humphreys, appears actually to have been a Ro.37bis of 129a Squadriglia. This had taken off at 15:50 to explore the El Adem-Sidi Rezegh-Hagfet El Haei-bir El Gobi zone but was attacked by a fighter and forced to crash-land at El Adem, and while Tenente Antonio Grillo and Tenente Giuseppe Conti survived unhurt, the biplane was a complete write-off.
It seems that this confusing combat took place when the aircraft were returning from the bomb attack. The Stukas, CR.42s and escort of the 153o and 155o Gruppi were probably not involved in the combat, even if identified by the Commonwealth fighter pilots.
It is interesting to note what was reported by 112 Squadron on the decision by the G.50s to form a defensive circle despite their superiority in numbers.
Totally, the Tomahawks of 3 RAAF and 112 Squadrons claimed ten enemy aircraft, two probable and eight damaged while losing two Tomahawks. The Axis fighters claimed eight Allied fighters shot down while losing two Bf 110s.

On 4 December, eleven MC.202s from the 17o Gruppo (six from the 71a Squadriglia, three from the 72a Squadriglia and two from the 80a Squadriglia) led by Tenente Colonnello Bruno Brambilla had taken off at 09:45 for an indirect escort to Ju 87s to be followed by a free sweep over Bir el Gobi.
At 10:20, in conditions of poor weather and at the height of 4000 metres over the target area, the Italian fighters met a Commonwealth formation of an estimated 30 P-40s and Hurricanes. In the ensuing combat, the pilots of the 1o Stormo claimed eight confirmed and one probable victories (the confirmed went to Tenente Colonnello Brambilla, Capitano Pericle Baruffi, Capitano Pio Tomaselli, Tenente Conti, Tenente Ottorino Cappellini, Sottotenente Renato Bagnoli, Sergente Maggiore Gabriele Romagna, Sergente Egidio Buogo; they had spent 2195 rounds of ammunition). Sottotenente Lorenzo Chellini's Macchi was hit in the cooling system and he was obliged to force-land close to El Adem writing off the fighter in the process while Maresciallo Marcello Lui had to force-land due to an engine breakdown. The remaining fighters landed back at 11:00.
It seems that opponents were Hurricane IIs coming from 1 SAAF Squadron and 274 Squadron (both parts of 258 Wing). Ten fighters from the first unit had taken off at 09:15 (one of them forced to turn back early due to engine problems) while twelve Hurricanes from the second unit had taken off at 09:20. The ORB of 1 SAAF Squadron recorded a free sweep over El Adem while 274 Squadron recorded a patrol cruise over the Army's armoured units in the Trigh Capuzzo. 1 SAAF Squadron flew at superior height when it encountered a loose formation of MC 202s. It appeared to be a decoy formation for when Captain C. A. van Vliet climbed to attack, the Italians attacked the flanks of the formation; only now above them were seen six more and above these were some 16 Macchis and Messerschmitts, the former dark-green, the latter identifiable by their square wingtips. Meanwhile a straggling Hurricane had been picked off; Lieutenant T. Meek came down 40 miles from base and walked in two days later. In the ensuing general dogfight the Italians showed their fatal love for aerobatics. Lieutenant Vivian Penberthy caught one at the top of its loop, upside down and shot its tail off. Lieutenant Robert Kershaw DSO, claimed one and a probable, Lieutenant Lawrence Waugh caught one pulling out of its attack, half-rolled and sent it down smoking. Another pulling up in front of him went into a spiral and he saw it crash and finally he fired a long head-on burst on a third, which sent debris flying from it. Second Lieutenant C. B. Wilson saw his victim stop a burst, flick onto its back and go down in a trail of black smoke. The final score in the encounter was judged at two Macchis destroyed (Lieutenants Penberthy (Hurricane DG626) and Waugh), three probables (Waugh, Lieutenant Kershaw and Second Lieutenant Wilson) and two damaged (Waugh and Kershaw).
274 Squadron reported combat with Bf 109s and MC.200s claiming one Bf 109 confirmed and two damaged.
The South Africans, pleased with their own performance landed back at 10:45 while 274 Squadron landed back between 10:50 and 11:05.
At 09:10, 16 German Ju 87s together with six 'Picchiatelli' of 239a Squadriglia BaT, had taken off to bomb enemy vehicles 20km north-east of Bir el Gobi. The close escort was provided by ten MC.200s from 153o Gruppo (take off at 09:30) and the indirect provided by ten Bf 109s of JG 27.
At 09:30, ten Tomahawks of 250 Squadron had taken off together with ten more from 112 Squadron to escort reconnaissance Hurricanes to El Adem and Tobruk. Between El Adem and Sidi Rezegh they met a huge formation of Stukas escorted by enemy fighters (most likely the Axis formations from the 17o and 153o Gruppi and JG 27) and attacked with devastating effects.
112 Squadron claimed heavy when Flight Lieutenant Westenra (Tomahawk AN303) claimed two G.50s (perhaps mixed with MC.200s), Pilot Officer Neville Bowker (Tomahawk AN372) claimed a G.50 and a Ju 87, Pilot Officer Neville Duke (Tomahawk AN337/F) claimed a MC.200, a probable Ju 87 and another damaged while a Bf 109 and a probable were claimed by Sergeant Ronald Christie (Tomahawk AK354) and a damaged Bf 109 was claimed by Flying Officer Peter Humphreys (Tomahawk AK415). Finally, Flight Lieutenant Bary of 250 Squadron claimed a probable Bf 109.
Two Tomahawks of 112 Squadron were damaged, one of them (Sergeant Ferguson) heavily.
The MC.200s met the P-40s. Tenente Mezzetti, slightly wounded, landed at Gazala while four more Macchis were hit but the Stukas were able to land unscathed thanks to their action.
Messerschmitt pilots reported to have met around 40 P-40s, claiming three of them by Oberfeldwebel Otto Schulz (at 10:16 over Bir el Gobi), Oberleutnant Gustav Rödel (10:18 north-east of Bir el Gobi) and Unteroffizier Alfred Heidel (at 10:20 over Bir el Gobi) of 4./JG 27.

In January 1942, the Tomahawks in the squadron were replaced with Kittyhawks.

On 8 March 1942, ten MC.200s from the 150o Gruppo, led by the 363a Squadriglia CO Capitano Luigi Mariotti, were providing close escort for 12 German Ju 87s in an attack on Tobruk harbour at 16:30 when they were attacked by 12 Kittyhawks (six each from 450 and 3 RAAF Squadrons) led by Flight Lieutenant "Nicky" Barr of 3 RAAF Squadron. German Bf 109s were flying top cover, but for unknown reasons they did not intervene. Five pilots from the 150o Gruppo were killed; Tenente Enea Atti, Sergente Maggiore Enrico Micheli, Sergente Maggiore Leopoldo Jerai, Sergente Raffaele Badalassi and Sergente Ugo Rodorigo. Two badly damaged Macchis, one of them piloted by Tenente Ugo Drago, managed to land safely at Tmimi and Martuba.
The Australians reported that at around 17:00, six Kittyhawks each from 450 and 3 RAAF Squadron, led by Flight Lieutenant "Nicky" Barr (Kittyhawk AK903/CV-L) took off on a free lance patrol over the battle area with the aircraft from 450 RAAF Squadron acting as top cover. Taking part from 3 RAAF Squadron were Flying Officer Peter Giddy (AK876), Pilot Officer Victor Curtis (AK622), Sergeant Beard (AK623), Flying Officer H. G. Pace (AK712) and Sergeant Packer (AK898). Pilots from 450 RAAF Squadron were Flying Officer Thompson (K895), Sergeant F W Beste (W493), Sergeant Raymond Shaw (AK592/DJ-P), Sergeant James (R641), Sergeant Donald McBurnie (AK717/V) and Sergeant Raymond Dyson (AK732/DJ-A).
Enemy aircraft were sighted 15 miles south of Tobruk and contact was made. The enemy were a reportedly 15 Ju 87s in vic formation with a close escort of nine MC.200s and MC.202s in a very tight formation made up of two echelons of five and four aircraft, and two Bf 109s over Tobruk. The Italians mistook the Kittyhawks for friendly fighters and were slaughtered. Initially the 450 RAAF Squadron remained as top cover and 3 RAAF Squadron attacked. Flight Lieutenant Barr claimed his ninth kill during this action when he accounted for a MC.202 northwest of Tobruk, with another claimed as a probable and two damaged MC.200s. Flying Officer Giddy claimed a Ju 87 and a MC.200 15 miles north of Tobruk while Flying Officer Pace claimed a MC.200. Pilot Officer Curtis claimed a Ju 87 and a MC.200 north-west of Tobruk while Sergeant Beard claimed a damaged MC.202.
450 RAAF Squadron reported that the contact was made at 17:25. In the ensuing engagement Sergeant Beste and Sergeant McBurnie each claimed a MC.200 over Tobruk while Sergeant Shaw claimed a MC.202. Sergeant Dyson claimed a probable MC.200 while Flying Officer Thompson claimed a damaged MC.200. It seems that the combat was fought on a low altitude since Sergeant McBurnie lost the wingtip on his Kittyhawk after contact with the sea. Another Kittyhawk (from 450 RAF Squadron with an unknown pilot) was damaged (Cat 1) by machinegun bullets. By 18:25 all the Australian fighters had returned to base.
112 Squadron reported that Flight Lieutenant Westenra led seven Kittyhawks on a sweep from El Adem to Gazala. At this point Ops (codename 'Blackbird') vectored the formation on some enemy aircraft five miles north-east. Flight Lieutenant Westenra spotted some MC.200s and with his No. 2, Sergeant R. B. Evans, dived to attack them. Flight Lieutenant Westenra claimed to have downed one, which flew into the sea, but as he was about to attack again, 15 Ju 87s appeared out of cloud flying north-west as fast as they could go. Sergeant Evans saw them and attacked one on the extreme port side firing three bursts. The Ju 87 crashed into the sea. Flying Officer Knapik spotted two Bf 109s but because his windscreen then became oiled up he was unable to join in. In the face of lack of opposition it seems as this formation was the remnants of the one that had been mauled by 450 and 3 RAAF Squadrons. According to the Italians, all of the Ju 87s (one Ju 87 pilot from I/St.G 3 was wounded) managed to escape despite the attention of 112 Squadron.
In the wake of this devastating combat, Generale Rino Corso Fougier, Regia Aeronautica Chief of Staff, praised the 150o Gruppo pilots for their sacrifice which had allowed the Ju 87s to escape. But the Italians demanded better cooperation between their fighters and those flow by the Luftwaffe.

He was awarded a DFC in March 1942 for five victories, his tour then ending.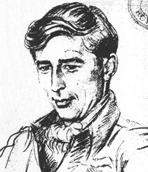 Image courtesy of New Zealand Fighter Pilots Museum

Early in 1943 he joined 601 Squadron, equipped with Spitfire Mk.Vcs, as a Flying Officer, soon becoming a Flight Lieutenant again, and seeing action throughout the advance into Tunisia. He remained with the unit until 15 September 1943, after the invasions of Sicily and Italy, when he was posted to command 93 Squadron equipped with Spitfire Mk.IXs.
On 1 January 1944, he transferred back to the RNZAF, and in February left 93 on posting to the UK. Here in March he was given command of 65 Squadron on Mustangs, leading this unit throughout the Normandy invasion until 9 July.
He was awarded a Bar to his DFC in September, and it is presumed that he then returned to New Zealand. No details of his subsequent service are available.
Westenra ended the war with 2 biplane victories and a total of 8 and 3 shared destroyed.
After the war, he returned to New Zealand to work the family farm at Camla, one of the earliest settlements on the Canterbury Plain.
His low-level flying expertise proved invaluable on the farm, notably for feeding pellets to the sheep from a Tiger Moth biplane - in which, as he liked to demonstrate to passengers, he could soar over Mount Cook with the engine switched off, relying on upward draughts from the Tasmanian Sea.
Tall, gentle, humorous and handsome, Westenra inspired great confidence in his squadron crews - and affection in his friends. His interests included golf, croquet, sea fishing, growing kiwi fruit and avocados, and skimming the shallows of the Selwyn River in an early jet-powered boat.
His greatest passion, though, was gliding. He represented New Zealand in the world gliding championships, and in the mid-1960s came within a hair's breadth of beating the world distance gliding record. Out driving a tractor, he would keep an eye on cloud formations over the Southern Alps, ready to head southwards with his glider trailer in tow in the hope of flying to the northern tip of North Island.
He was twice married and had five children, one of whom died in infancy.
Gerald Westenra passed away at Omokoroa on 17 August 1999.
Claims:

| | | | | | | | | | |
| --- | --- | --- | --- | --- | --- | --- | --- | --- | --- |
| Kill no. | Date | Time | Number | Type | Result | Plane type | Serial no. | Locality | Unit |
| | 1941 | | | | | | | | |
| 1 | 11/03/41 | | 1 | G.50 (a) | Destroyed | Gladiator II | | Boussi area, Greece | 112 Squadron |
| | 05/05/41 | | 1 | Ju 88 | Damaged | Gladiator II | | Heraklion, Crete | 112 Squadron |
| | 13/05/41 | | 1 | Bf 110 (b) | Damaged | Gladiator II | | Heraklion, Crete | 112 Squadron |
| 2 | 14/05/41 | | 1 | Bf 110 (c) | Destroyed | Gladiator II | | Heraklion, Crete | 112 Squadron |
| | 25/11/41 | 15:40 ca | 1 | G.50 (d) | Probable | Tomahawk IIb | AN303 | 5m SW Tobruk | 112 Squadron |
| 3 | 04/12/41 | 09:30- | 1 | G.50 (e) | Destroyed | Tomahawk IIb | AN303 | El Adem-Tobruk | 112 Squadron |
| 4 | 04/12/41 | 09:30- | 1 | G.50 (e) | Destroyed | Tomahawk IIb | AN303 | El Adem-Tobruk | 112 Squadron |
| | 22/12/41 | | ½ | Ju 87 | Shared destroyed | Tomahawk IIb | AN303 | Magrun airfield | 112 Squadron |
| | 22/12/41 | | 1 | Ju 87 | Damaged | Tomahawk IIb | AN303 | Magrun airfield | 112 Squadron |
| | 1942 | | | | | | | | |
| 5 | 08/03/42 | 17:00- | 1 | MC.200 (f) | Destroyed | Kittyhawk Ia | AK762 | off Tobruk | 112 Squadron |
| | 1943 | | | | | | | | |
| | 14/01/43 | | 1 | Bf 109 | Damaged | Spitfire Vc | ER280 | NW Ghaddahia | 601 Squadron |
| | 01/05/43 | | 1 | Bf 109 | Probable | Spitfire Vc | EP693 | Cap Bon | 601 Squadron |
| | 04/05/43 | | ½ | Bf 109 | Shared destroyed | Spitfire Vc | EP693 | Kelibia | 601 Squadron |
| 6 | 05/05/43 | | 1 | Bf 109 | Destroyed | Spitfire Vc | EP693 | Cap Bon area | 601 Squadron |
| | 1944 | | | | | | | | |
| | 17/05/44 | | 1/3 | Bf 109 | Shared destroyed | Mustang III | ER280 | Aalborg area | 65 Squadron |
| 7 | 17/05/44 | | 1 | Ju 88 | Destroyed | Mustang III | ER280 | Aalborg area | 65 Squadron |
| 8 | 08/06/44 | | 1 | Fw190 | Destroyed | Mustang III | FZ120 | Gace-Dreux | 65 Squadron |
Biplane victories: 2 destroyed, 2 damaged.
TOTAL: 8 and 3 shared destroyed, 2 probable, 4 damaged.
(a) Claimed in combat with G.50bis from 24o Gruppo. 112 Squadron claimed seven shot down, one probable and seven damaged without loss. 24o Gruppo lost four aircraft (Maggiore Cesare Valente and Sergente Luigi Spallacci were killed and Sergente Bruno Fava and Sergente Maggiore Ermes Lucchetta were wounded) while claiming a Blenheim and one Gladiator shot down.
(b) Westenra's Gladiator was heavily damaged in this engagement.
(c) Bf 110 of II/ZG 26, crashed offshore in the sea; Oberleutnant Sophus Baagoe and gunner, Oberfeldwebel Daniel Becker, killed. Also fired on and claimed by Bofors gunners.
(d) In this combat the Tomahawks of 3 RAAF and 112 Squadrons claimed ten enemy aircraft, two probable and eight damaged while losing two Tomahawks. The Axis fighters claimed eight Allied fighters shot down while losing two Bf 110s.
(e) Claimed in combat P-40s from 112 and 250 Squadrons, which claimed 6 destroyed, 2 probables and 2 damaged while getting two P-40s damaged. Axis fighters claimed 3 destroyed while getting five MC.200s damaged.
(f) Claimed in combat with fighters from the 150o Gruppo, which lost 5 fighters and got 2 damaged without claiming anything. 3 and 450 RAAF Squadrons and 112 Squadron claimed 8 fighters destroyed, 2 probables and 4 damaged without losses (1 P-40 damaged). 3 Ju 87s were also claimed as destroyed but no Ju 87s were lost.

Sources:
53o Stormo - Marco Mattioli, 2010 Osprey Publishing, Oxford, ISBN 978-1-84603-977-5
A History of the Mediterranean Air War 1940-1945: Volume One – Christopher Shores and Giovanni Massimello with Russell Guest, 2012 Grub Street, London, ISBN 978-1908117076
Aces High - Christopher Shores and Clive Williams, 1994 Grub Street, London, ISBN 1-898697-00-0
Aces High Volume 2 - Christopher Shores, 1999 Grub Street, London, ISBN 1-902304-03-9
Air war for Yugoslavia, Greece and Crete - Christopher Shores, Brian Cull and Nicola Malizia, 1987 Grub Street, London, ISBN 0-948817-07-0
Eagles Strike - James Ambrose Brown kindly provided by Ludovico Slongo.
Fighters over the Desert - Christopher Shores and Hans Ring, 1969 Neville Spearman Limited, London
La Battaglie Aeree In Africa Settentrionale: Novembre-Dicembre 1941 – Michele Palermo, IBN, ISBN 88-7565-102-7
Luftwaffe Claims Lists - Tony Wood
National Archives of Australia
New Zealand Fighter Pilots Museum
Shark Squadron - The history of 112 Squadron 1917-1975 - Robin Brown, 1994 Crécy Books, ISBN 0-947554-33-5
Tomahawk and Kittyhawk Aces of the RAF and Commonwealth - Andrew Thomas, 2002 Osprey Publishing, London, ISBN 1-84176-083-8
Those Other Eagles – Christopher Shores, 2004 Grub Street, London, ISBN 1-904010-88-1
Obituary from Daily Telegraph, 25 September 1999 kindly provided by Ernie Burton.
Additional information kindly provided by Michele Palermo and Ludovico Slongo.




Last modified 2014-09-10