Håkans aviation page

Biplane Fighter Aces from the Second World War

More than two decades on the Internet!
Welcome!
Welcome to my site about biplane fighter aces, their aircraft and major aerial operations were biplane fighters took part.
The site also contains other aviation related subjects which I find interesting, including information about Swedish voluntary aviators from the Second World War.
If anyone could provide me with corrections/additions, feel free to email me!
Visit my blogg about aviation (and other) matters slightly out of the scope of my site, to promote good books, interesting web-sites etc. at WWII Biplane Fighter Aces.
Håkan Gustavsson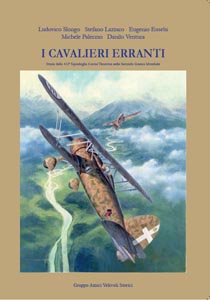 "I cavalieri erranti" ("the wandering knights")
My friend and colleague Ludovico Slongo (together with Stefano Lazzaro, Eugenio Eusebi, Michele Palermo and Danilo Ventura) is launching a book about the 412a Squadriglia in East Africa during the Second World War. (Mario Visintini, who was the most successful biplane fighter ace during WWII served in this unit!)
The best way to get your copy is by contacting Ludovico directly at ludovico.slongo(at)gmail.com. The book will not be available on the internet.
292 pages A4
hardcover
332 photos b/w mostly unpublished
5 colour photos
12 maps
9 profiles 1/32 scale
7 colour figures of the pilots by Raffaele Ruggeri.
Original cover art by Shigeo Koike commissioned for this book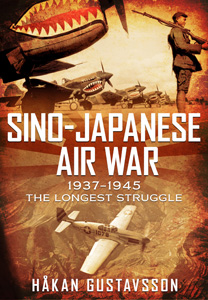 I've written four books together with my colleauge Ludovico Slongo.
All books contains unique information and images of biplanes in combat during WWII.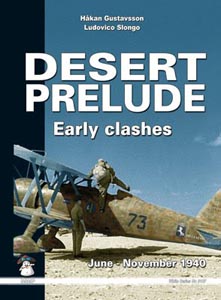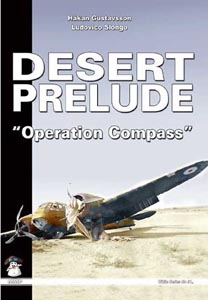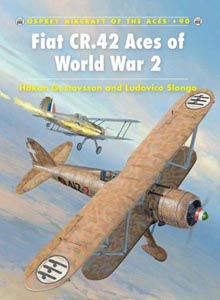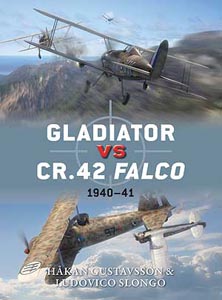 If you have any questions or comments please contact me on:
surfcity@dalnet.se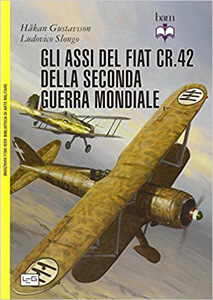 Fiat CR.42 Aces of World War 2 is available in Italian as:
Gli assi del Fiat CR. 42 della seconda guerra mondiale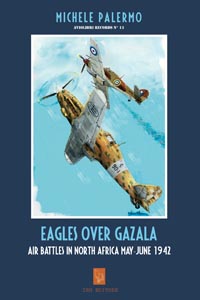 Book by Michele Palermo about the air battles in North Africa May-June 1942.
It can be ordered from IBN Editore.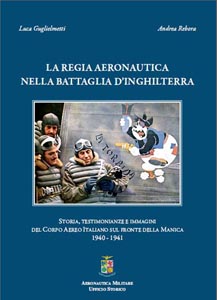 Book by Luca Guglielmetti and Andrea Rebora about the Regia Aeronautica in the Battle of Britain.
The book is in Italian and can be ordered from editoriastorica@aeronautica.difesa.it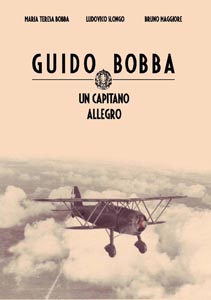 Book by Ludovico Slongo, Maria Teresa Bobba and Bruno Maggiore about the Italian ace Guido Bobba.
The book is in Italian and includes many previously unpublished photos. It costs 22€ and can be ordered from sarasota@hotmail.it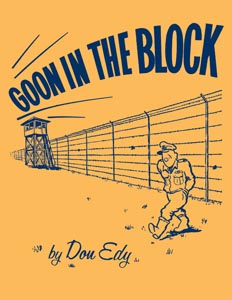 Book by F/L Don Edy, RCAF, and his exploits with 33 RAF Squadron in the Western Desert.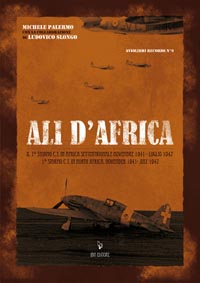 "Ali D'Africa" – 1o Stormo C.T. in North Africa from November 1941 to July 1942 by Michele Palermo and Ludovico Slongo
Available for orders from IBN@aviolibri.it