Biplane fighter aces

Italy

Colonnello Armando François
23 December 1905 -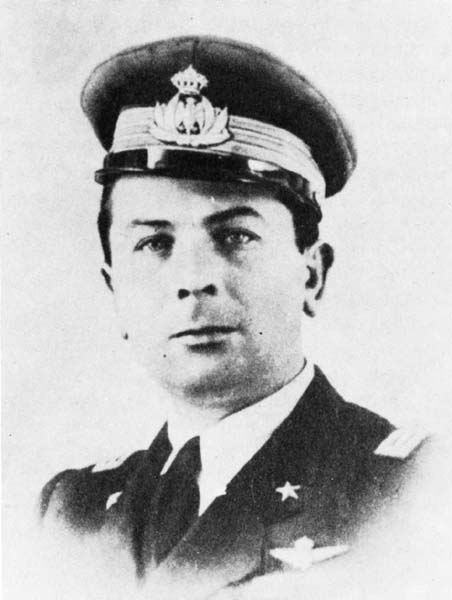 Armando François was born on 23 December 1905.
On 1 October 1927, he was commissioned (in Servizio Permanente Effettivo).
In May 1936, Capitano François took command of the 366a Squadriglia, 151o Gruppo, when this unit was formed.
He left the command of the unit in December 1936, when Sottotenente Adriano Boldetti (temporary) took command of the unit.
François then served as a volunteer during the Spanish Civil War using the nom de guerre 'Martori'.
Between November 1936 and January 1937 an additional 60 Fiat CR.32 arrived in Spain (thus so far making the total 120 CR.32). The bulk of these aircraft departed La Spezia aboard the Aniene in late December and arrived in Seville on 1 January 1937.
Among the fighters supplied were 20 examples of the CR.32bis quadriarmi (four-gun). These machines boasted two 12.7 mm guns fitted above the forward fuselage and synchronised to fire through the propeller arc, as well as a pair of 7.7 mm guns housed within the lower wings. The CR.32bis was also fitted with the improved Fiat A 30 RAbis engine.
Accompanying the aircraft aboard the Aniene were eight engine mechanics, six riggers, eight armourers, three airmen of other categories and 33 fighter pilots. Leading the expedition was Tenente Colonnello Alberto Canaveri ('Franco Signorelli'), who had orders to command the Reggimento or Stormo da Caccia of the Aviazione Legionaria. Other pilots included the squadriglia commanders, Capitani François and Luigi Lodi ('Marcelli'), Tenenti Enrico Degli Incerti ('Tocci') and Alfiero Mezzetti ('Mariani') and ten Sottotenenti and 18 Sottufficiali.
Aniene delivered 12 more CR.32s to Spain during a voyage from La Spezia that ended on 4 February. With this shipment arrived squadriglia commander Capitano Mario Viola ('Viotti') and an additional 11 pilots – five Sottotenenti and six Sottufficiali.
With the arrival of these new fighters there were now sufficient aircraft in-theatre to organise the CR.32 stormo into two gruppi of three squadriglie each. These took the form of the already established I Gruppo (formerly Gruppo Caccia di Torrijos) (CO Maggiore Tarcisio Fagnani) and including the reformed:

1a Squadriglia (CO Tenente Enrico Degli Incerti from 15 January)
2a Squadriglia (CO Capitano Guido Nobili)
3a Squadriglia (CO Tenente Corrado Ricci (followed by Capitani Luigi Lodi and Mario Viola)

The newly formed II Gruppo (CO Tenente Colonnello Alberto Canaveri) and including:

4a Squadriglia (CO Capitano Vincenzo Dequal)
5a Squadriglia (CO Capitano François from 19 January)
6a Squadriglia (initially remained in reserve, although it was later commanded by Tenente Antonio Larsimont Pergameni)

In April 1937, the Aviazione Legionaria CR.32 units were reorganised and increased in size. I and II Gruppi were disbanded, re-designated and replaced by two Gruppi that each controlled three Squadriglie as before. A third new gruppo the VI, was also formed.
The XVI Gruppo Caccia under the command of Maggiore Giuseppe Casero ('Casetti') included:

24a Squadriglia (formerly 4a Squadriglia, CO Capitano Bruno Brambilla)
25a Squadriglia (formerly 5a Squadriglia, CO Capitano François)
26a Squadriglia (formerly 3a Squadriglia, CO Capitano Mario Viola)
The unit adopted the name Gruppo Cucaracha, which it inherited from the first Tercio CR.32 squadriglia in Spain. Its insignia was a winged Moroccan cockroach (synonymous with a popular song of the period), which was applied to the fuselage sides of the gruppo's aircraft.
The XXIII Gruppo Caccia was formed on 22 April under the command of Maggiore Andrea Zotti ('Biondi') and included:

18a Squadriglia (formerly 2a Squadriglia, CO Capitano Guido Nobili)
19a Squadriglia (formerly 1a Squadriglia, CO Tenente Enrico Degli Incerti)
20a Squadriglia (formerly 6a Squadriglia, CO Capitano Antonio Larsimont Pergameni)
The gruppo was named Asso di Bastoni (ace of clubs) and its CR.32s were adorned with a marking adapted from Neapolitan playing cards showing a weapon used by the squadre d'azione fasciste (fascist action squads).

When the Republican offensive towards Brunete started on 6 July 1937, the defence of the central front was supported by just the two CR.32 squadriglie present in this area at Torrijos-Barcience; the 19a and 20a Squadriglie from XXIII Gruppo, commanded by Maggiore Andrea Zotti, with squadriglia commanders Capitani Enrico Degli Incerti and Antonio Larsimont Pergameni.
Capitano Guido Nobili's 18a Squadriglia was transferred in from Soria to reinforce these units, thus completing the makeup of the gruppo. The XXIII Gruppo now had 29 CR.32s available, but only 17 of these remained serviceable following a series of actions on 6-7 July.
Maggiore Giuseppe Casero's XVI Gruppo (24a, 25a and 26a Squadriglie, led by Capitani Bruno Brambilla, François and Mario Viola, respectively, although the latter was recalled to Italy and replaced by Tenente Corrado Ricci on 11 July) arrived at Torrijos-Barcience from Ávila three days later, as did six CR.32s from capitan Morato's Grupo 2-G-3.

On 18 July, 23 CR.32s from XVI Gruppo and four from 2-G-3 intercepted a formation of 12 light bombers, escorted by 32 I-15s and I-16s, between Valdemorillo and Navalcarnero. Italian pilots were credited with 14 victories - eight light bombers (R-Zs from Grupo No 30), five 'Ratas' and a 'Curtiss fighter' - for the loss of Tenente Giuseppe Mollo from 26a Squadriglia. One of the R-Zs was claimed by capitán Joaquín García Morato. Six R-Zs and at least three of the fighters claimed by the CR.32 pilots were actually lost, both Capitano François (25a Squadriglia) and Sottotenente Giuseppe Aurili (24a Squadriglia) downing light bombers to give them their fifth individual victories while Bruno Alessandrini (24a Squadriglia) claimed another R-Z over Brunete as his first victory. Tenente Corrado Ricci (26a Squadriglia) claimed a "Papagayo" (R-Z or Aero 101) over Brunete. Two of the Ratas were credited to Sergente Maggiore Brunetto di Montegnacco (26a Squadriglia), whose tally now stood at 15 individual victories. Of this action he wrote:
"Fighter escort for bombing raid over the Brunete-Valdemorillo front. Gruppo formation. Collective attack on enemy "Praga" [Aero A-101 light bomber] aircraft. I spotted three Ratas diving down at us from above, and I tried to disrupt their attack by throwing myself straight at them. I shot one down and forced another to break away from us. The third fighter, rolling onto its back, caught up with Tenente Ricci and hit him with a round that, fortunately, only perforated his parachute. Seeing more Ratas, I quickly despatched a second Republican fighter but couldn't follow it all the way to the ground as I was attacked by two "Curtiss fighters". My first Rata fell east of Valdemorillo and the second crashed a short distance away from it."
Capitano François claimed two more victories in July 1937 during the battle for Brunete.
Totally he claimed five individual and two shared victories between 14 March and 18 July 1937 on Guadalajara and Brunete fronts.
After the end of the battle of Brunete on 26 July, the XXIII Gruppo Caccia was awarded the Medalla Militar Colectiva (Collective Military Medal) by general Franco following its performance during the first few days of the Republican offensive. Two pilots from the unit had lost their lives in combat and three had been wounded, yet the gruppo continued to engage a numerically superior enemy until reinforcements were brought in.
After the Republican offensive in the Aragon started on 24 August, the Nationalists immediately bolstered the aerial defence of the Aragon front by sending XXIII Gruppo Caccia to Saragossa-Sanjurjo. Led by Maggiore Andrea Zotti, the gruppo was comprised of 18a, 19a and 20a Squadriglie, led by Capitani Guido Nobili, Enrico Degli Incerti and Antonio Larsimont Pergameni, respectively.
On 25 August these units were joined by the CR.32s of capitán Joaquín García Morato's Grupo 2-G-3 and Maggiore Giuseppe Casero's XVI Gruppo, consisting of 24a, 25a and 26a Squadriglie, led by Capitani Bruno Brambilla and François and Tenente Alfiero Mezzetti (CO from 3 August), respectively.
Finally, Maggiore Eugenio Leotta's VI Gruppo was also transferred from Villarcayo to Alfamèn on 28 August with its 31a and 32a Squadriglie, led by Capitani Luigi Borgogno and Ernesto Botto.
This was virtually all the CR.32s on mainland Spain with both the Spanish CR.32 Grupo and the whole 3o Stormo Caccia dell'Aviazione Legionaria.
On 17 January 1938, in a ceremony held at Saragossa-Sanjurjo airfield, command of XVI Gruppo Caccia passed from Maggiore Giuseppe Casero to the former leader of its 25a Squadriglia, newly promoted Maggiore François.
Capitano Roberto Fassi became CO of the 25a Squadriglia after Maggiore François.
Maggiore François left the command of XVI Gruppo to Maggiore Ciro Aiello on 6 March 1938.
However, Maggiore François was called back to the Gruppo after that Maggiore Aiello was shot down on 14 March just as he was about to return to Italy.
Maggiore François now led the Gruppo again from 16 March until 10 August 1938.
At this time, the XVI Gruppo was at Zaragoza.
During the afternoon on 23 May, the XXIII Gruppo escorted 20 S.79s and five BR.20s over the Balaguer bridgehead in Catalonia in support of the Spanish Nationalist Army. The XXIII Gruppo clashed with 25 I-15s, of which six were claimed shot down (one of them seems to have been claimed by Sergente Aldo Buvoli from the 19a Squadriglia), for the loss of Maresciallo Mario Boschelli of the 19a Squadriglia, who was killed.
About half an hour later, at 14:35, Maggiore François led 28 CR.32s from his XVI Gruppo on an interdiction patrol over the area. The Italian formation consisted of 12 fighters from the 24a Squadriglia, led by Capitano Luigi Bianchi, nine machines from the 25a Squadriglia, led by Capitano Roberto Fassi, and seven CR.32s from the 26a Squadriglia, led by Capitano Vincenzo La Carubba.
As the Fiat fighters of XVI Gruppo approached the bridgehead to escort the last of the S.79s home, they attacked nine Republican Tupolev SBs when they were set upon by 27 I-16s of Grupo de Caza No 21. Diving on the Italian aircraft from 19,000 ft, the Republican machines enjoyed a height advantage over the CR.32s. Nevertheless, Maggiore François successfully led his fighters against the enemy machines. Indeed, the XVI Gruppo pilots claimed five 'Ratas' destroyed and three more probably destroyed and one SB. One of the confirmed fighters was credited to Maggiore François, whose aircraft was shot up during the engagement. Sottotenente Mario Visintini of the 25a Squadriglia took part in this combat and claimed a pair of I-16s damaged.
In return, XVI Gruppo lost two CR.32s in a mid-air collision while chasing an I-16 when Tenente Pericle Baruffi of the 26a Squadriglia and Sottotenente Alfonso Caracciolo of the 25a Squadriglia collided; both parachuted and were captured. Three biplane fighters were also damaged by enemy fire.
Republicans admitted the loss of three fighters and a bomber. Soviet patrol leaders Leitenant N. I. Marthishchenko from 2a Escuadrilla and Leitenant I. I. Turchin from 5a Escuadrilla, both of whom were flying newly delivered Tip 10 versions of the I-16, perished in this clash. The Escuadra de Caza No 11 claimed one CR.32 and one He 111 during the day; the CR.32 seems to have been shot down by Nikifor Livanskii (I-16).
In early August there were ten Italian CR.32 Squadriglie present on the Ebro front, namely the 24a, 25a and 26a Squadriglie of XVI Gruppo (CO Maggiore François) at Caspe; 18a, 19a and 20a Squadriglie of XXIII Gruppo (CO Maggiore Aldo Remondino) at Sarinena; 31a, 32a and 33a Squadriglie of VI Gruppo (commanded by Maggiore Rossi) at Puig Moreno; and the Squadriglia Autonoma Caccia Mitragliamento (CO Tenente Ferruccio Vosilla, who was replaced on the 15th by Tenente Zannetti) at Caspe.
In the morning on 5 August, the XVI Gruppo was led into action by its CO, Maggiore François when its three squadriglie, comprising some 30 CR.32s, intercepted six SBs from the 3a Escuadrilla "Katiuska", escorted by 21 I-16s, approaching Nationalist positions from the northeast and crossing the river line over Cherta. During the battle that ensued Maggiore François and a section of Italian pilots shared in the destruction of an SB, whose crew escaped by parachute and landed in the Republican zone. Capitano Roberto Fassi (CO 25a Squadriglia) also shot up the I-16 flown by Leitenant Konovalov, who had to force-land at the Republican airfield of Reus.
No CR.32s were lost.
Maggiore François left the command of XVI Gruppo on 10 August 1938 to Tenente Colonnello Arrigo Tessari.
During the Spanish Civil War, he claimed six and three shared victories.
On 7 October 1939, Maggiore François took command over the 9o Gruppo after Capitano Mario Bonzano.
On 1 November 1939, Maggiore François left the command of the 9o Gruppo to Maggiore Ernesto Botto.
Later he served as Commander of the 6o Gruppo Autonomo C.T.
In June 1940 this unit was based at Catania and equipped with 26 Macchi MC.200s divided between the 79a, 81a and 88a Squadriglie.
On 11 June 1940 this unit took part in the first raid against Malta.
He served as Commander of the 4o Stormo in 1942. The Stormo had been in North Africa (at Martuba 4) since 25 May and was at this time equipped with Macchi MC.202s.
In an attempt to oppose at RAF's night intruding missions that were hammering Italian airfields, on 25 August the 4o Stormo borrowed four radio-equipped CR.42s, two by the 208a and two by the 238a Squadriglie of the 101o Gruppo Bombardamento a Tuffo, based at Abar Nimeir. These were to be used as night interceptors.
That same night, at 20:20, Stormo Commander Tenente Colonnello François took off in a CR.42 (probably from the 238a Squadriglia) and circled over Fuka at 500 m. He met and attacked an unidentified enemy twin-engined bomber, which fell on the sea 4 km off coast.
After the landing and refurbishing, at 22:45, Tenente Giulio Reiner took off in the same aircraft, and climbed to 2500 m, radio-guided to intercept another bomber. Once arrived, Reiner saw on the cloud overcast below him two shadows of aircraft; he waved his wings and realized that he was one of them, so he looked around and spotted a bomber above him, just in the same moment that the twin-gun tail turret of it started to shoot at him. He dived to gain speed, and then he pulled up vertically and shot at the belly of the bomber. Since the SAFAT machine guns had not flash hiders, he was dazzled by his guns' flashes, and to avoid a collision he turned over and dived again. During approach to landing, Reiner saw a big explosion followed by a fire, on the ground south-east of Fuka.
On the following morning, Reiner and Capitano Ranieri Piccolomini (CO of the 90a Squadriglia, 10o Gruppo) took off with an Italian Fiesler Storch and headed 10 km south-east of Fuka, where they found the burned wreck of a Wellington. The bombers bomb load had exploded and eight of the crew were dead.
Wellington DV514/U of 70 Squadron was lost during the night. The aircraft had taken off at 22:10-22:40 from LG 86 to seek out targets of opportunity over the battle area. The aircraft was shot down by a night-fighter, crashing in flames. However, all six of the crew managed to bale out successfully (Squadron Leader E. B. Panter wounded), but were all taken prisoners.
On 1 January 1942, Tenente Colonnello François took command over the 4o Stormo.
He was to hold this command until the Italian surrender on 8 September 1943.
On 24 May 1942, the 54 MC.202s of the 4o Stormo C, which had been operating over Malta, arrived at Martuba, led by Tenente Colonnello François.
They joined 1o Stormo (CO Colonnello Alfredo Reglieri), forming a force of more than 100 MC.202s, the largest concentration of these fighters ever to be achieved in Libya.
Next day a Comando Caccia (Fighter Command) was established at Martuba under the 1o Stormo commander, to co-ordinate the activities of the four MC.202-equipped units:
6o Gruppo (1o Stormo); CO Maggiore Mario Larcher
17o Gruppo (1o Stormo); CO Maggiore Domenico Sciaudone
9o Gruppo (4o Stormo); CO Maggiore Antonio Larsimont Pergameni
10o Gruppo (4o Stormo); CO Maggiore Paolo Maddalena
The three squadriglie of the newly arrived 9o Gruppo were led by Sottotenente Alvaro Querci (73a Squadriglia), Capitano Ezio Viglione Borghese (96a Squadriglia) and Sottotenente Jacopo Frigerio (97a Squadriglia), who would be replaced by Tenente Fernando Malvezzi on 1 June. The commanders of the three squadriglie of 10o Gruppo were Capitano Franco Lucchini (84a Squadriglia), Capitano Ranieri Piccolomini (90a Squadriglia) and Tenente Orlando Mandolini (91a Squadriglia).
François was promoted to Colonnello on 11 February 1943.
In 1943, he served as Commandante of the 4o Stormo.
François ended the war with 7 biplane victories.
During his career, he was decorated with one Medaglia d'argento al valor militare, one Medaglia di bronzo al valor militare, one Medaglia di bronzo al valore aeronautico, one Medaglia d'argento militare aeronautica di lugnga navagazione aerea, the Croce al merito di guerra, the Medaglia commemorativa della campagna di Spagna and the Medaglia di benemerenza per i volontari della guerra Spagna.
Claims:

| | | | | | | | | | |
| --- | --- | --- | --- | --- | --- | --- | --- | --- | --- |
| Kill no. | Date | Time | Number | Type | Result | Plane type | Serial no. | Locality | Unit |
| | 1937 | | | | | | | | |
| 4 | ??/07/37 | | 1 | Enemy aircraft | Destroyed | CR.32 | | Brunete area | 25a Squadriglia |
| 3 | ??/07/37 | | 1 | Enemy aircraft | Destroyed | CR.32 | | Brunete area | 25a Squadriglia |
| 5 | 18/07/37 | | 1 | R-Z (a) | Destroyed | CR.32 | | Brunete area | 25a Squadriglia |
| | 1938 | | | | | | | | |
| 6 | 23/05/38 | 14:35 | 1 | I-16 (b) | Destroyed | CR.32 | | Balaguer | XVI Gruppo |
| | 05/08/38 | morning | 1/? | SB (c) | Shared destroyed | CR.32 | | Gandesa area | XVI Gruppo |
| | 1942 | | | | | | | | |
| 7 | 25/08/42 | 20:20 | 1 | Wellington (d) | Destroyed | CR.42 | | off Fuka | 4o Stormo |
Biplane victories: 7 and 3 shared destroyed.
TOTAL: 7 and 3 shared destroyed.
(a) The CR.32s claimed 8 light bombers, 5 I-16s and 1 I-15 for the loss of 1 CR.32. It seems that 6 R-Zs and 3 fighters are verified with Republican records.
(b) In this combat the XVI Gruppo claimed 5 I-16s, 3 probables and at least 2 damaged and 1 SB while losing 2 CR.32. It seems that Republican fighters claimed 1 CR.32 while losing 3 fighters and 1 bombers.
(c) Claimed in combat with SBs from the 3a Escuadrilla "Katiuska".
(d) Not verified with RAF records.

Sources:
53o Stormo - Marco Mattioli, 2010 Osprey Publishing, Oxford, ISBN 978-1-84603-977-5
A History of the Mediterranean Air War 1940-1945: Volume Two – Christopher Shores and Giovanni Massimello with Russell Guest, Frank Olynyk & Winfried Bock, 2012 Grub Street, London, ISBN-13: 9781909166127
Annuario Ufficiale Delle Forze Armate Del Regno D'Italia Anno 1943. Part III Regia Aeronautica – 1943 Istituto Poligrafico Dello Stato, Roma
Assi Italiani Della Caccia 1936-1945 - Giovanni Massimello, 1999 Aerofan no. 69 apr.-giu. 1999, Giorgio Apostolo Editore, Milan
Fiat CR.32 Aces of the Spanish Civil War - Alfredo Logoluso, 2010 Osprey Publishing, Oxford, ISBN 978-1-84603-983-6
Royal Air Force Bomber Losses in the Middle East and Mediterranean, Volume 1: 1939-1942 - David Gunby and Pelham Temple, 2006 Midland Publishing, ISBN 1-85780-234-9
Spanish Republican Aces – Rafael A. Permuy López, 2012 Osprey Publishing, Oxford, ISBN 978-1-84908-668-4
The Legion Condor - Karl Ries and Hans Ring, 1992 Schiffer Publishing, ISBN 0-88740-339-5
Additional information kindly provided by Stefano Lazzaro and Ludovico Slongo.




Last modified 04 July 2018