Biplane fighter aces

Italy

Tenente Colonello Andrea Zotti
17 October 1905 – 16 March 1940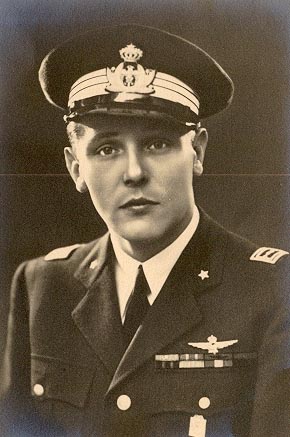 © Renato Zavattini
Decorations

| | | |
| --- | --- | --- |
| Date | Decoration | Note |
| ??/??/38 | Medaglia d'argento al valor militare (1st) | O.M.S. |
| ??/??/40 | Medaglia d'argento al valor militare (2nd) | 1940-43 |
Andrea Zotti was born in Asiago, in the Venetian region on 17 October 1905.
He joined the Regia Aeronautica's academy at the age of 20 and graduated in 1929 with the rank of Tenente, having been placed third overall in the Centauro course class of 36.
Following his training at the Ghedi Fighter Training School, Zotti was assigned to the 1o Stormo at Campoformido.
Here, he distinguished himself both as a capable squadriglia commander and accomplished aerobatics pilot.
Zotti then moved to the 5o Stormo d'Assalto at Ciampino, near Rome, before joining the Italian Military Mission in China in July 1934.
Whilst in Asia, Zotti served as a flight instructor for Chinese pilots, and also as a test pilot for aircraft that had been imported from Italy by the Nationalist Government of Chiang Kai-shek. Amongst the types he flew were a handful of CR.32s.
On returning to Italy in 1936 he went to the Florence Aerial Warfare School, and after being promoted to the rank of Maggiore in April 1937 he volunteered for service in Spain. During the Spanish Civil War he used the nom de guerre 'Biondi'.
On 22 April 1937, the Aviazione Legionaria CR.32 units were reorganised and increased in size. I and II Gruppi were disbanded, re-designated and replaced by two Gruppi that each controlled three Squadriglie as before. A third new gruppo the VI, was also formed.
The XVI Gruppo Caccia under the command of Maggiore Giuseppe Casero ('Casetti') included:

24a Squadriglia (formerly 4a Squadriglia, CO Capitano Bruno Brambilla)
25a Squadriglia (formerly 5a Squadriglia, CO Capitano Armando François)
26a Squadriglia (formerly 2a Squadriglia, CO Capitano Mario Viola)
The unit adopted the name Gruppo Cucaracha, which it inherited from the first Tercio CR.32 squadriglia in Spain. Its insignia was a winged Moroccan cockroach (synonymous with a popular song of the period), which was applied to the fuselage sides of the gruppo's aircraft.
The XXIII Gruppo Caccia was formed under the command of Maggiore Zotti and included:

18a Squadriglia (formerly 3a Squadriglia, CO Capitano Guido Nobili)
19a Squadriglia (formerly 1a Squadriglia, CO Tenente Enrico Degli Incerti)
20a Squadriglia (formerly 6a Squadriglia, CO Capitano Antonio Larsimont Pergameni)
The gruppo was named Asso di Bastoni (ace of clubs) and its CR.32s were adorned with a marking adapted from Neapolitan playing cards showing a weapon used by the squadre d'azione fasciste (fascist action squads).

When the Republican offensive towards Brunete started on 6 July 1937, the defence of the central front was supported by just the two CR.32 squadriglie present in this area at Torrijos-Barcience; the 19a and 20a Squadriglie from XXIII Gruppo, commanded by Maggiore Zotti, with squadriglia commanders Capitani Enrico Degli Incerti and Antonio Larsimont Pergameni.
Capitano Guido Nobili's 18a Squadriglia was transferred in from Soria to reinforce these units, thus completing the makeup of the gruppo. The XXIII Gruppo now had 29 CR.32s available, but only 17 of these remained serviceable following a series of actions on 6-7 July.
Maggiore Giuseppe Casero's XVI Gruppo (24a, 25a and 26a Squadriglie, led by Capitani Bruno Brambilla, Armando François and Mario Viola, respectively, although the latter was recalled to Italy and replaced by Tenente Corrado Ricci on 11 July) arrived at Torrijos-Barcience from Ávila three days later, as did six CR.32s from capitan Morato's Grupo 2-G-3.

On 6 July, the 19a and 20a Squadriglie participated in four separate aerial battles near Brunete, engaging Republican formations twice in the morning and twice in the afternoon.
Three light bombers, one 'Martin bomber', seven 'Curtiss fighters' and five 'Ratas' were claimed, but Sottotenente Vercellio from the 19a Squadriglia was killed during the third encounter. Sergente Giuseppe Mottet (20a Squadriglia) claimed one of the I-15s. One of the I-16s destroyed was credited to Maggiore Zotti (CO XXIII Gruppo) as his first victory, its pilot taking to his parachute over the battlefield at Villanueva de la Cañada. Another 'Rata' downed minutes later was credited to Capitano Enrico Degli Incerti (CO 19a Squadriglia), who subsequently recalled:
"Each one of us chose his quarry and the melee began. Our guns splendidly spat out a barrage, and our adversaries replied in kind. It was a matter of life or death. I pounced on a Rata and shot at it. It appeared that I had scored a direct hit. I kept following him until I thought that he was clearly falling away. However, as I broke off my chase he zigzagged, dropped a little further and then climbed. He attempted to turn onto my tail, so I quickly hit him again. He pulled up abruptly after diving down a few hundred feet, so I fired at him once more. It looked to me as if the bullets had found their mark – the tracers clearly indicated that I was aiming correctly – but the Rata pilot continued to defend himself.
I persevered with my foe, despite now feeling that I was possibly coming under attack. I looked over my shoulder and spotted three enemy aeroplanes, still at a distance, heading in my direction with their guns blazing. Moments later my prey finally fell headlong into a thickly wooded area. Staying with him had made me lose precious height, and as I looked up I could see that the fighting was still continuing above me.
I climbed back up into the battle at full throttle, and saw a "Red" aeroplane chasing a Fiat. Turning tightly, I managed to get in behind the pursuing fighter. He then tried to disengage, but I made the most of my superior position and fired several long bursts at him. I succeeded in forcing him to take flight. Other enemy survivors duly abandoned the fight, and we reformed on our leader after he waggled his wings. We all landed with visible scars of battle on our aircraft."
The pilot that had been shot down by Capitano Degli Incerti was almost certainly Leitenant Aleksey Sergeyevich Trusov, who had been in Spain for just a matter of weeks.
A third I-16 was claimed over Villanueva de la Cañada by Tenente Bruno Trevisan (19a Squadriglia). This was probably Leitenant Grigorii Nikolaevich Khozyainov of 2a/21, who force-landed his damaged I-16 (#35) in Nationalist territory and was taken prisoner (according to some sources Khozyainov was shot down on 8 July). Khozyainov was released and returned home on 7 February 1939.

In the early morning on 7 July 1937, Kapitan Ivan Yeremenko was ordered to take off at 07:00 with his escuadrilla (1a/26) and fly towards Madrid to join with Lakeyev's Escuadrilla (1a/21) in the air. Meanwhile the escuadrilla of Aleksandr Minayev (3a/21) was flying over the front line. The antiaircraft defence opened fire upon the Republican fighters over the Delicias railroad station. Fiat CR.32s appeared from the Princess Bridge side. Dogfights began over the Delicias railroad station, Andalusia Bridge, and Tobacco Manufacture. A group of Ju 52/3ms and Do 17s appeared from the western side and Minayev's escuadrilla flew to intercept the bombers but Fiats attacked the I-15s and dispersed them.
Sargento José Redondo Martín, the Spanish pilot of one of the I-15s, was wounded and Leitenant Leonid Rybkin shielded him, but both were forced to fight nine Fiats. One Fiat collided with another and was set on fire; it was in fact credited to Rybkin. Rybkin and Redondo joined with M. Petrov and I. Karpov whom had flown to help. At that moment Leitenant Mikhail Yakushin, Kapitan Yeremenko, and Starshii Leitenant Anatoly Serov of the 1a Escuadrilla attacked the leading group of Fiats from above. One Fiat was shot down and the pilot bailed out (claimed as a shared between Yakushin, Yeremenko, and Serov). Pilots of I-15s and I-16s had seen four Bf 109s in the area, but they did not attack the Republican fighter.
The I-15 of the Austrian Walter Koraus was attacked by a Fiat and was shot down. Yakushin immediately attacked this Fiat and destroyed it in the air.
Starshii Leitenant Serov claimed two more CR.32 during this day while Bozidar Petrovich claimed a CR.32 in the Madrid-Brunete area.
It seems that three I-15s from the 1a/26 were lost, with Karpov killed, Shalhiganov wounded and Austrian Walter Koraus surviving unscathed. Flight leader Serov and his wingman Yakushin managed to nurse their badly damaged biplanes back to base. Nikolai Aleksandrovich D'yakonov, who was leading an I-16 flight, suffered serious wounds in combat possibly from Capitano Degli Incerti's gunfire, and he died later that day after landing in Republican territory.
The Aviazione Legionaria reported that during the morning between Madrid and Brunete, 14 CR.32s of 19a and 20a Squadriglie, led by Maggiore Zotti (CO XXIII Gruppo), encountered nine I-15s and eight I-16s that were escorting nine R-Zs. The Republican aircraft were joined by other flights from a formation of 20 I-16s as they flew over Madrid. Italian pilots were credited with shooting down seven 'Curtiss fighters' during the clash, one of which was claimed by Maggiore Zotti. Three 'Ratas' were also destroyed, one of which was credited to Capitano Enrico Degli Incerti (CO 19a Squadriglia), while Sergente Maggiore Alfonso Mattei downed an R-Z but was then forced to take to his parachute after his CR.32 was hit by return fire from the R-Z. He landed in Nationalist territory near Pozuelo de Alarcón.
After claiming his I-15, Zotti shared the destruction of a second I-15 with his two wingmen. Ten minutes later, however, his CR.32 was shot up by an I-16, the Italian being wounded in the thigh. His engine was also hit, and as it began to overheat Zotti was forced to land at nearby Griñon airfield. Sergente Maggiore Gino Passeri (19a Squadriglia) protected his CO until he was safely down, only to then be bounced by another I-16 upon re-joining the battle and killed. Sergente Giuseppe Ruzzin (19a Squadriglia) (CR.32 "3-12" no. 435) claimed an I-15 ("Curtiss") but was then attacked by an I-16. He was saved by his leader Capitano Degli Incerti, who damaged the Rata, which quickly broke off. Sergente Giuseppe Mottet (20a Squadriglia) claimed an I-15.
Totally after this confusing and slightly contradicting battle it seems that the Republican pilots at least claimed six CR.32s while losing three I-15s and getting several damaged. The Aviazione Legionaria claimed seven I-15s, three I-16s and one R-Z for the loss of two CR.32s.
It seems that Republican I-16s also took part in this combat but no claims nor losses has been found.

After the end of the battle of Brunete on 26 July, the XXIII Gruppo Caccia was awarded the Medalla Militar Colectiva (Collective Military Medal) by general Franco following its performance during the first few days of the Republican offensive. Two pilots from the unit had lost their lives in combat and three had been wounded, yet the gruppo continued to engage a numerically superior enemy until reinforcements were brought in.

After the Republican offensive in the Aragon started on 24 August, the Nationalists immediately bolstered the aerial defence of the Aragon front by sending XXIII Gruppo Caccia to Saragossa-Sanjurjo. Led by Maggiore Zotti, the gruppo was comprised of 18a, 19a and 20a Squadriglie, led by Capitani Guido Nobili, Enrico Degli Incerti and Antonio Larsimont Pergameni, respectively.
On 25 August these units were joined by the CR.32s of capitán Joaquín García Morato's Grupo 2-G-3 and Maggiore Giuseppe Casero's XVI Gruppo, consisting of 24a, 25a and 26a Squadriglie, led by Capitani Bruno Brambilla and Armando François and Tenente Alfiero Mezzetti (CO from 3 August), respectively.
Finally, Maggiore Eugenio Leotta's VI Gruppo was also transferred from Villarcayo to Alfamèn on 28 August with its 31a and 32a Squadriglie, led by Capitani Luigi Borgogno and Ernesto Botto.
This was virtually all the CR.32s on mainland Spain with both the Spanish CR.32 Grupo and the whole 3o Stormo Caccia dell'Aviazione Legionaria.

In the late afternoon on 25 August, 20 CR.32s from XXIII Gruppo escorted Ju 52/3ms, which were bombing enemy troops around Belchite. The fighter pilots suddenly spotted eleven Martin bombers flying bellow them at 500 meters above Fuente del Ebro. They attacked them and ten were claimed shot down. Two of them were claimed as shared between Sergente Giuseppe Ruzzin of the 19a Squadriglia and Maggiore Zotti.
It seems that they had attacked three SBs with Spanish crews of which two were lost when they were attacked by Fiats near Zaragosa.

On 28 September, XXIII Gruppo transferred to Almaluèz, near Belchite.

On 12 October, the Republican Air Force intervened heavily to support International battalions and tanks in an attempt to break through the enemy lines at Fuentes del Ebro.
During the day, the VI Gruppo lost a good part of numerical, considering that part of the 31a Squadriglia had previously been detached to Córdoba. Therefore, immediately the same morning, the Comando dell'Aviazione Legionaria ordered the XXIII Gruppo to transfer to Sanjurio (Zaragoza).
At 10.30, 29 CR.32s led by Maggiore Zotti, took off from Almaluèz and arrived over Sanjurio around noon. However, before landing, Maggiore Zotti decided to lead his pilots to explore the area between Villafranca and Fuentes del Ebro. Here they spotted four Polikarpov RZ "Natachas" escorted by nine I-16s "Ratas" (above them) and 15 I-15 "Curtiss" (below them). The Italian fighters attacked the Republican aircraft and at the end of the dogfight, that lasted about fifteen minutes, the Italians claimed seven (eleven according to other sources) fighters destroyed for no losses, although several CR.32s were hit and damaged. Combat was very hard for the Italians because their fighters were weighted by pilots' personal luggage. Pilots that scored, either individually or jointly, were Maggiore Zotti (1 I-15), Sergente Giuseppe Mottet (20a Squadriglia) (1 I-16), Sottotenente Giampiero Del Prete, Capitano Antonio Larsimont Pergameni (CO of the 20a Squadriglia), Sergente Francesco Penna, Sottotenente Aldo Felici, Capitano Enrico Degli Incerti (CO of the 19a Squadriglia) (1 I-16), Sottotenente Pio Tomaselli (19a Squadriglia), Sottotenente Franco Lucchini (19a Squadriglia), Capitano Guido Nobili (CO of the 18a Squadriglia), Sergente Maggiore Giovanni Carmello, Sergente Carlo Dentis, Sottotenente Giuseppe Enrico Zuffi, Sergente Federico Tassinari (19a Squadriglia), Sergente Maggiore Alfonso Mattei and Sottotenente Bruno Trevisan (19a Squadriglia). It seems that Lucchini's, Tassinari's and Mattei's claims was a shared between these three pilots.

On 4 January 1938, XXIII Gruppo Caccia, based at Bello, went into action over Teruel during the early afternoon when 24 CR.32s of its three squadriglie, led by Maggiore Zotti, intercepted a formation of nine R-Zs from 2a Escuadrilla of Grupo No 30, and their escort of 13 I-15s and 15 I-16s.
The Italian pilots claimed four light bombers destroyed, two of the aircraft crashing in Republican territory and a third coming down in flames onto the beach at Malvarosa, close to Sagunto. Two more battle-damaged R-Zs landed back at their Liria base. The Italian pilots then turned their attention to the bombers' fighter escort when a second R-Z escuadrilla aborted its attack so as to escape the marauding CR.32s.
During a frontal clash in broken cloud, Maggiore Zotti shot down the I-15 flown by patrol leader Leytenant Josef Jegorovich Kapustin of 1a/26. The latter managed to parachute into Republican territory. The Italian ace's aircraft had in turn been hit by seven rounds fired by Kapustin as he flew headlong at the CR.32.

On 21 February, all the serviceable Polikarpovs took off to try to oppose Nationalist bombers during the Battle of Alfambra.
At 10:20, Miguel García Pardo and Javier Allende Isasi of 2-G-3 took off on a routine reconnaissance flight over the Teruel front. There they discovered 20 I-15s and a similar number of I-16s in combat with a few Bf 109Bs. When García Pardo and Allende Isasi went to the assistance of the Messerschmitts, the German pilots failed to recognize them as allies and opened fire on them. They beat a hasty retreat, calling into battle another formation of Fiat CR.32s before continuing with their reconnaissance.
The new formation compromised 24 CR.32s of the XXIII Gruppo "Asso di Bastoni" led by Maggiore Zotti. The pilots included the Spanish capitán Carlos Haya González who, after attending his mother's funeral, arrived by car in Bilbao just as the group was about to take off. Despite Commander Zotti's opposition, he insisted on taking his place in the formation.
At 11:04 over Teruel when they spotted about 40 Republican fighters split in three formations with I-15 "Chatos" at 3,500 and 4,000 meters, and I-16 "Moscas" at 5000 meters. The Republican fighters were already in combat with 17 Bf 109s. Zotti immediately chased them, and sent part of the Gruppo to attack the "Chatos", which tried to evade as they were over Republican lines. At Puebla de Valverde, the "Moscas" intervened, but they were faced by the rest of the XXIII Gruppo, which at the end claimed two "Chatos" and a "Mosca" destroyed. One of the I-15s was claimed by Franco Lucchini of the 19a Squadriglia. In attempting to destroy an I-15 that was attacking another aircraft of his squadron, Carlos Haya González approached too close and collided with the I-15, falling to his death. It seems that this was sargento Francisco Viñals Guarro (I-15 CA-013) of the 2a/26, who managed to return despite the almost total destruction of the rudder (according the Republic bulletin, it was teniente Manuel Orozoco Ovira, of the 4a/26, who collided with Haya). Viñals' I-15 was found to have a shattered aileron, badly damaged upper port wing and missing cockpit door and gunsight. Viñals' promotion, recommended by the coronel Jefe de Fuerzas Aéreas and the Minister of National Defence, Indalecio Prieto, was effective from 22 February. The order was gazetted in the Diario Oficial issue No 47, which noted, 'For his heroic conduct in yesterday's combats near Teruel, sargento del arma de aviación Francisco Viñals Guarro is promoted to teniente.'
Juan Lario Sanchez witnessed this combat. Haya fell near Puerto de Escadiòn, and was posthumously awarded with a Medaglia d'oro al valor militare.
The German pilots of J/88 claimed seven I-16s when 1 staffel claimed three near La Pueblé (Leutnants Fritz Awe, Hans-Karl Mayer and Erich Woitke) and 2 staffel claimed four near Sarrion and Teruel (Unteroffizier Herbert Ihlefeld, Leutnant Edgar Rempel, Unteroffizier Kurt Rochel and Staffelführer Oberleutnant Joachim Schlichting).
It seems that the Bf 109s had been in combat with twelve I-16s from 2a/21, which suffered three wounded pilots and one killed in combat with Messerschmitts and Fiats over Teruel in the morning while reporting 18 enemy aircraft downed (daily total?). Leitenant Aleksey Denisov (I-16 CM-034) claimed one Bf 109 before being shot down and had to bail out wounded. Leitenant Boris Adil'gireevich Takhtarov was wounded and badly burned when his aircraft (CM-123 or CM-239) caught fire after being hit by Bf 109s and he had to take to his parachute. When he jumped his parachute opened early, and on the way down the Germans tried to strafe him, but his comrades prevented them (he spent 35 days in the hospital and then returned home). The third wounded pilot was Andrey Belov. Leitenant Viktor Sergeevich Troshkin was killed while flying CM-032.
General Rojo advised Prieto, the Minister of Defence, that the Air Force had carried out three operations during the day, and that during the last of these they had been involved in a large-scale combat with the Nationalist Air Force. He later advised Prieto that according to information from Jerica (the Air Force's command centre) five German aircraft – later stated to be five Bf 109s, seven Fiats CR.32s and one twin-engined aircraft had been destroyed. This message included the information that the ace pilot, Carlos Haya, who was reputed to have carried out the night attack on the War Ministry in Madrid, had been killed in this engagement. Their own losses were quoted as two I-16, which failed to return to base and two others, which were damaged and whose pilots were injured. Sergeant Manuel Orozco Ovira, who managed to fly his aircraft back to base after its tail had been destroyed, was recommended an award for outstanding bravery and skill.
The I-15s from the 2a/26 claimed three and two probable CR.32; these were claimed by Teniente Leopoldo Morquillas Rubio (CO) (1 probable), J. Mora Fauria, sargento Francisco Viñals Guarro, Fernando Villins León (1 probable) and C. Zuazo Garre. Francisco Montagut Ferrer from the 3a/26 claimed a Bf 109 while an unknown pilot from the 4a/26 claimed a CR.32. An unknown I-16 pilot from 1a/21 claimed a CR.32.

In March, the Squadriglia COs of the XXIII Gruppo were Capitano Marco Larker (18a Squadriglia), Capitano Ettore Foschini (19a Squadriglia) and Capitano Carlo Calosso (20a Squadriglia). The new Gruppo CO was Maggiore Ciro Ajello.

On 14 March, around 09:00, 24 CR.32s of the XXIII Gruppo were surprised by 20 I-15s and 28 I-16s while strafing Republican troops east of Alcañiz. Four CR.32s were shot down: Maggiore Ciro Ajello, Sottotenente Luigi Armanino, Sottotenente Mario Montefusco ("Minervi") (24 Squadriglia, XVI Gruppo) and Sottotenete Alberto Brondi ("Buona"). Armanino returned home the following day, Montefusco and Brondi became POWs, and Ajello, who had been captured, escaped after having convinced his demoralized captors to release him!
Lucchini has previously been credited with two victories during the day but the XXIII Gruppo made no claims during the day.

The following day, at 17:00 on 15 March, fighters of the XXIII Gruppo again led by Maggiore Zotti, who had been called back to lead the unit, attacked twelve SBs escorted by 20 I-15s and 15 I-16s. The CR.32s claimed two I-15s and two I-16s. The bombers turned back without completing their mission, but one fell near Castelseras. During the combat, Franco Lucchini was hit and shot down. He parachuted and hid in a cave, watching Republican militiamen looking for him. Only under the cover of darkness, he could reach Nationalist lines.

On 4 April, the Gruppo transferred to Puig Moreno.

At 12:15 on 18 July, two 12-aircraft formations of CR.32s from XXIII Gruppo were taking it in turns to patrol over the Viver front south of Barracas. The formations, led by Maggiore Zotti and Capitano Guido Nobili, were flying at altitudes of 3,600 meters and 4,000 meters, respectively, when they spotted 24 I-15s from Escuadrillas 1a and 3a of Grupo No 26 on a strafing mission. The biplane fighters were escorted by 24 I-16s from Escuadrillas 2a, 3a, 4a and 5a of Grupo No 21, which were flying above them.
The CR.32 pilots engaged the monoplane fighters and Maggiore Zotti described the well-tried tactics adopted by the enemy in his after-action report:
"The Ratas tried to fragment our compactness into a widespread battle, reduce our operational height and bring the broken formation down into the "Curtiss fighters'" engagement zone - a restricted combat zone that would have put us in a disadvantageous position."

Despite the Republican tactic, most Italian pilots stayed in formation and manoeuvred without losing height. The I-16s were tackled first in an engagement that lasted ten minutes, with Republican documents showing that three Polikarpovs were lost and two pilots killed. However, it appears that these aircraft were shot down by Legion Condor Bf 109s that had independently joined the battle at a higher altitude - German pilots claimed to have shot down three Ratas in the vicinity of Segorbe. Three more I-16s were hit by CR.32s or Bf 109s and had to make emergency landings. Two of the fighters collided whilst landing back at their base and one was destroyed, although both pilots survived.
One of the I-16s that force landed at Utiel airfield was flown by flight commander, Starshii Leitenant Sergey Gritsevets of 5a/21. His fighter on this occasion was one of the new four-gun I-16 Type 10s recently delivered to Spain. Gritsevets' aircraft had suffered 25 hits from the guns of CR.32s, although he had also enjoyed success during the dogfight. Indeed, he was credited with two Fiat fighters destroyed, one of which was the aircraft flown by Capitano Giorgio Frattini, second-in-command of the 18a Squadriglia, which fell near Altura (his body was never found). Capitano Antonio Raffi (CO 18a Squadriglia) was also hit when an I-16 Type 10 flown by patrol leader Nikolay Prokofevich Zherdev intentionally collided with the tail of his CR.32. Zherdev managed to return to Utiel, thus saving his aircraft, but Raffi was forced to bail out over enemy territory in the vicinity of Teresa, where he was taken prisoner. A fourth Fiat was credited to Starshii Leitenant Pavel Korobkov from 2a/21 in the Viver area.
Zotti's report concluded:
"Having seen off the Ratas, which suddenly vanished, our CR.32s turned their attention to the "Curtiss fighters" that had dived down low in order to engage us in close combat. This tactic left us with no room for a diving attack. In the second action, which lasted a good 20 minutes, we resisted the temptation to make individual attacks. Instead, we remained in formation, thus forcing the Republicans to fight us as a unified mass that dominated the battle from a higher altitude. During this second combat five "Curtiss fighters" were shot down."
Two I-15s had actually been downed by the CR.32s, one from 2a Escuadrilla crashing near Chelva and a machine from 3a Escuadrilla falling in Nationalist territory. According to Teniente Calvo Diago of 2a Escudarilla, all the unit's fighters had been hit in the action. One of the lost I-15s fell in flames after it was attacked by Zotti, but not before it had shot down Sergente Danilo Vestrini's CR.32. His fighter also ablaze, the badly wounded Italian pilot parachuted into enemy territory between Alcublas and Altura, where he was captured. Concluding his report, Zotti wrote:
"Personally, I had fired 745 rounds during the 30-minute combat. Initially, I had attacked three Ratas without success, before going after six or seven "Curtiss fighters", two of which I abandoned [one was the I-15 chasing Vestrini's CR.32] after I saw that they were trailing dark smoke. I landed at Teruel airfield at 1355 hrs when I ran low on fuel.
Nationalist intelligence deciphered a "Red" air force signal during the evening of the 18th saying that following the day's fighting about 15 of their aircraft were missing and no news had been heard of them. From the accounts of pilots that had taken part in the battle it emerged that eight Ratas and five "Curtiss fighters" had certainly been shot down, with the probable destruction of a further two Ratas."
Flying with Zotti was Maggiore Aldo Remondino ("Remotti") on his first combat mission and who was designated to succeed Zotti. Later, Remondino recalled this action, which can give an idea on a typical Spanish War dogfight ("la lucha de perros" in Spanish):
"… I was looking above and below to avoid surprises. I spotted, higher at right, a formation of "Ratas" which was diving on us. I immediately turned into to chase them, while at lower height the combat against "Chatos" was going on. I shot on the first "Rata" that went in front on me, but I was attacked at the rear by three "Ratas", that went away as another CR.32 intervened. Then I shot at two other "Ratas" and I reached 3000 m, where I spotted a "Curtiss" below me. I attacked, shooting at it by close distance quite until the ground […]
I fought with another "Rata" that however dived to escape. After returning in combat area, I saw no more enemies. I landed to Teruel with two other CR.32s, having no enough fuel to reach Puig Moreno."
It seems that Sergente Aldo Buvoli of the 19a Squadriglia claimed one I-16 and a shared I-15 in this combat.
1.J/88 (Bf 109) claimed two and one unconfirmed I-16s. These were claimed by Oberleutnant Wolfgang Schellmann, Unteroffizier Ernst Quasinowski and Feldwebel Erich Kuhlmann (the unconfirmed) while Leutnant Walter Oesau, Stab J/88 (Bf 109) claimed an I-16.
Republicans declared to have fought against about 100 CR.32s and Bf 109s and claimed nine Fiats and a Messerschmitt, but admitted the loss of three "Ratas" and two "Chatos". It seems that the Bf 109 was credited to capitán José María Bravo Fernández, CO 3a/21 (I-16), since he claimed a destroyed Bf 109 during the day. Republican fighter pilots Vicente Yuste Gorbatón (3a/21?) and Belmonte was killed in combat in the Levante area.

On 20 July, XXIII Gruppo transferred to Teruel.

Recently promoted Tenente Colonnello Zotti handed over command of XXIII Gruppo to Maggiore Aldo Remondino on the evening of 23 July at Teruel-Caudé.
On this date the gruppo could muster 24 CR.32s. During Zotti's time in command between 22 April 1937 and 23 July 1938, the unit had received 33 CR.32s. A total of 27 had been lost to enemy action and 15 in accidents during this period. Whilst Zotti was CO the gruppo had flown 13,790 hours, of which 13,222 hours were in combat during the course of 337 engagements. Of the latter, 31 had involved aerial combat, resulting in claims for 143 enemy aircraft shot down and 19 probably destroyed. Seven pilots had lost their lives in combat or in flying accidents, five had been captured and five wounded.

During his career, he was decorated with two Medaglie d'argento al valor militare and promoted "in the field".

Zotti commanded the XXIII Gruppo from 22 April 1937 until 23 July 1938, when he was promoted to the rank of Tenente Colonnello following his outstanding service in Spain.
During his 15 months in action in Spain, he was credited with 9 and 6 shared victories, as well as 2 probables.
In Spain, he flew 580 hours in combat.

During his service in Spain, Zotti married Isabel Kindelán, daughter of general Alfredo Kindelán Duany, who commanded the Nationalist air force.

Upon his return to Italy in the summer of 1938, Zotti was assigned to the General Staff of 3a Squadra Aerea. He subsequently tested new aeroplanes prior to their delivery to the Regia Aeronautics, eventually logging a total of 2340 flying hours before being killed on 16 March 1940 when the tri-motor in which he was a passenger crashed into the southern Tyrrhenian Sea.

Claims:

| | | | | | | | | | |
| --- | --- | --- | --- | --- | --- | --- | --- | --- | --- |
| Kill no. | Date | Time | Number | Type | Result | Plane type | Serial no. | Locality | Unit |
| | 1937 | | | | | | | | |
| 1 | 06/07/37 | | 1 | I-16 | Destroyed | Fiat CR.32 | | Villanueva de la Cañada | XXIII Gruppo |
| 2 | 07/07/37 | 07:00- | 1 | I-15 (a) | Destroyed | Fiat CR.32 | | Brunete area | XXIII Gruppo |
| | 07/07/37 | 07:00- | 1/3 | I-15 (a) | Shared destroyed | Fiat CR.32 | | Brunete area | XXIII Gruppo |
| | 25/08/37 | afternoon | 1/2 | Martin (b) | Shared destroyed | Fiat CR.32 | | Fuente del Ebro | XXIII Gruppo |
| | 25/08/37 | afternoon | 1/2 | Martin (b) | Shared destroyed | Fiat CR.32 | | Fuente del Ebro | XXIII Gruppo |
| 7 | 12/10/37 | 10:30- | 1 | I-15 | Destroyed | Fiat CR.32 | | Villafranca-Fuentes del Ebro | XXIII Gruppo |
| | 1938 | | | | | | | | |
| 8 | 04/01/38 | afternoon | 1 | I-15 (c) | Destroyed | Fiat CR.32 | | Teruel area | XXIII Gruppo |
| 9 | 18/07/38 | 12:55-13:55 | 1 | I-15 (d) | Destroyed | Fiat CR.32 | | Alcublas area | XXIII Gruppo |
| | 18/07/38 | 12:55-13:55 | 1 | I-15 (d) | Damaged | Fiat CR.32 | | Alcublas area | XXIII Gruppo |
Biplane victories: 9 and 6 shared destroyed, 2 probably destroyed, 1 damaged.
TOTAL: 9 and 6 shared destroyed, 2 probably destroyed, 1 damaged.
(a) In this confusing battle it seems that the Republican pilots at least claimed 6 CR.32s while losing 3 I-15s and getting several damaged. The Aviazione Legionaria claimed 7 I-15s, 3 I-16s and 1 R-Z for the loss of 2 CR.32s.
(b) Most probably Tupolev SB bombers with Spanish crews.
(c) Leytenant Josef Jegorovich Kapustin of 1a/26 shot down.
(d) Claimed in combat with I-15s from Grupo No 26.


Sources:
Air War over Spain - Jesus Salas Larrazabal, 1974 Ian Allan Ltd, Shepperton, Surrey, ISBN 0-7110-0521-4
Ali d'Aquila - Flaminio Pagani, 1999 Genoa kindly provided by Stefano Lazzaro
Ali in Spagna - Giuseppe Federico Ghergo and Angelo Emiliani, kindly provided by Ludovico Slongo
Ali nella tragedia - Giulio Lazzati, 1970 Mursia, Milan, ISBN 88-425-2132-9, kindly provided by Stefano Lazzaro
Assi Italiani Della Caccia 1936-1945 - 1999 Aerofan no. 69 apr.-giu. 1999
Aviatori Italiani - Franco Pagliano, 1964 Longanesi Milano, kindly provided by Ludovico Slongo
Aviabrigada X - Alfredo Logoluso, 2001 no. 97, 98 and 99 of Storia Militare (October-December 2001), kindly provided by Ludovico Slongo
Elenco Nominativo dei Militari dell' A. M. Decorati al V. M. Durante it Periodo 1929 - 1945 2 Volume M - Z
Fiat CR.32 Aces of the Spanish Civil War - Alfredo Logoluso, 2010 Osprey Publishing, Oxford, ISBN 978-1-84603-983-6
Guerra di Spagna e Aviazione Italiana - Ferdinando Pedriali, 1992 USSMA, Rome, kindly provided by Stefano Lazzaro
Il 23o Gruppo Caccia - Nicola Malizia, 1974 Bizzarri, Roma
Le giovani aquile – Antonio Trizzino, 1972 Longanesi Milano
Quelli del Cavallino Rampante - Antonio Duma, 1981 Editore Dell'Ateneo, Roma
Soviet airmen in the Spanish civil war 1936-1939 - Paul Whelan, 2014 Schiffer Publishing Ltd, ISBN 978-0-7643-0
Spanish Republican Aces – Rafael A. Permuy López, 2012 Osprey Publishing, Oxford, ISBN 978-1-84908-668-4
The Legion Condor - Karl Ries and Hans Ring, 1992 Schiffer Publishing, ISBN 0-88740-339-5
Additional information kindly provided by Stefano Lazzaro.







Last modified 03 March 2022